Naše priče iz DONJA ŠLESKA, POLJSKA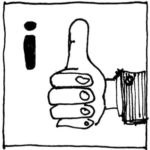 U Poljskoj, Zavod za meteorologiju i vodno gospodarstvo – Nacionalni istraživački z avod z ajedno s p ridruženim partnerima (Zavod za teritorijalni razvoj i Poljske vode u Wrocławu) je podržao projekt RAINMAN u testiranju i razvoju metodologije za karte opasnosti (ranjivost od bujičnih poplava i ranjivost na eroziju tla vodom), analiziranju dobrih praksi za smanjivanje rizika od obilnih oborina i razvoju doprinosa konceptu zadržavanja vode i kataloga korektivnih mjera i akcijskih planova na području prostornog planiranja.
Razrađene su interaktivne lekcije za korištenje na školskim radionicama, na temelju informacija prikupljenih anketom na području nekoliko zainteresiranih škola. Štoviše, na lokalnoj, regionalnoj i međunarodnoj razini provedena je suradnja na jačanju svijesti o klimatskim promjenama i ekstremnim pojavama, s posebnim naglaskom na obilne oborine.
PREGLED
Aktivnosti:
procjena i izrada karata
mjere smanjivanja rizika
komuniciranje o rizicima
Korištenje zemljišta:
urbano, polu-urbano, ruralno,
poljoprivredno
Reljef / teren:
All
Assessment and mapping
Risk communication
Risk reduction measures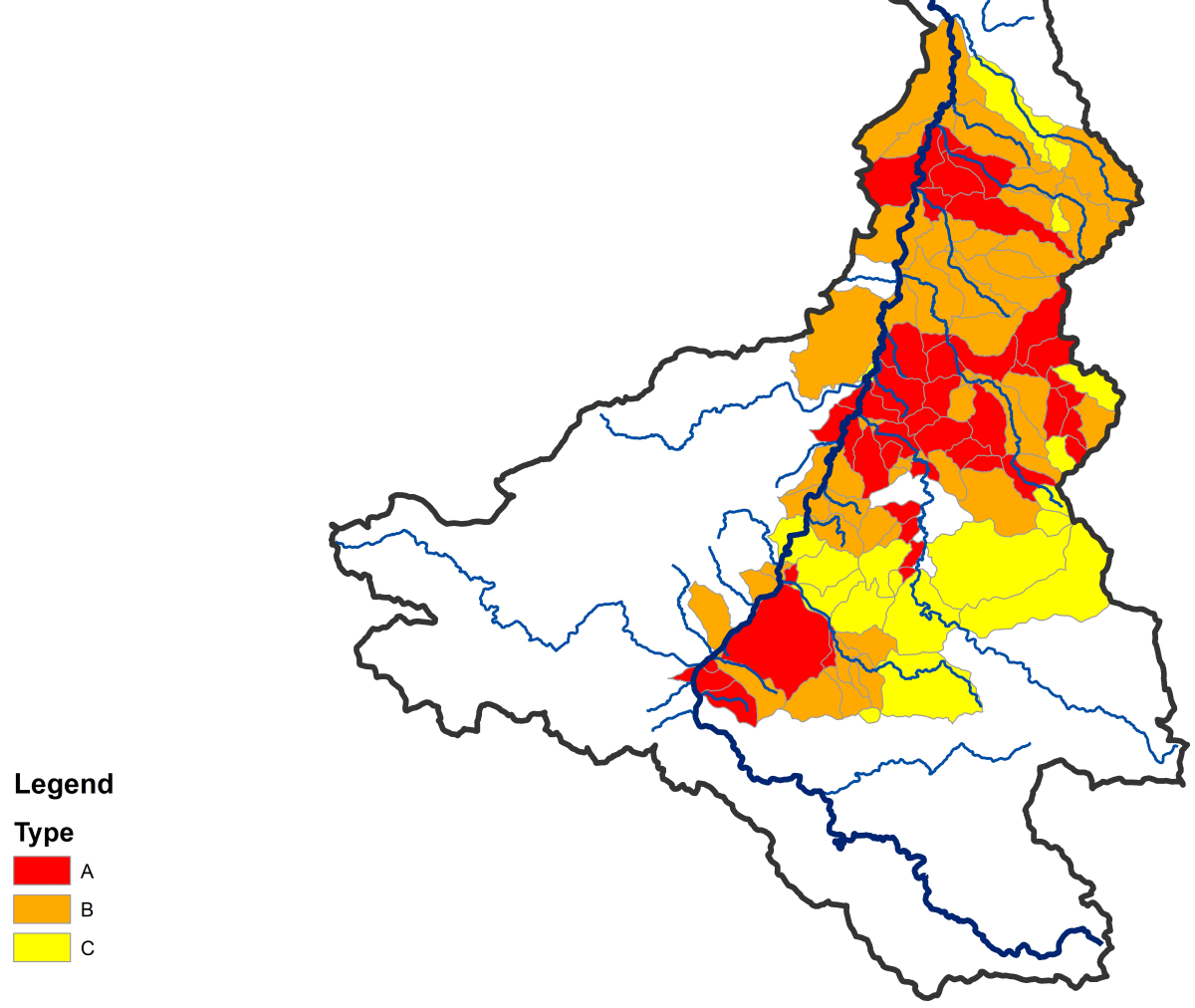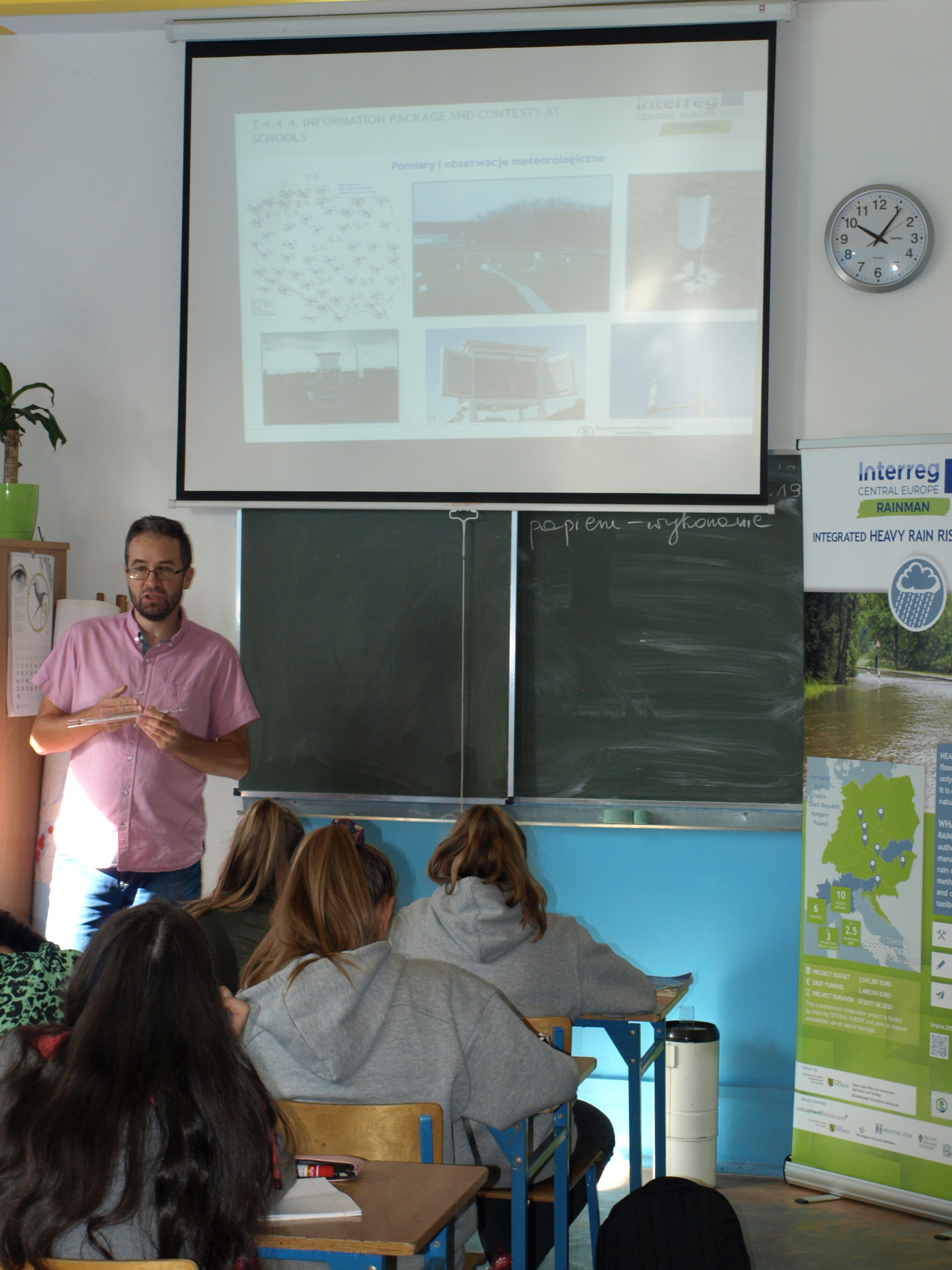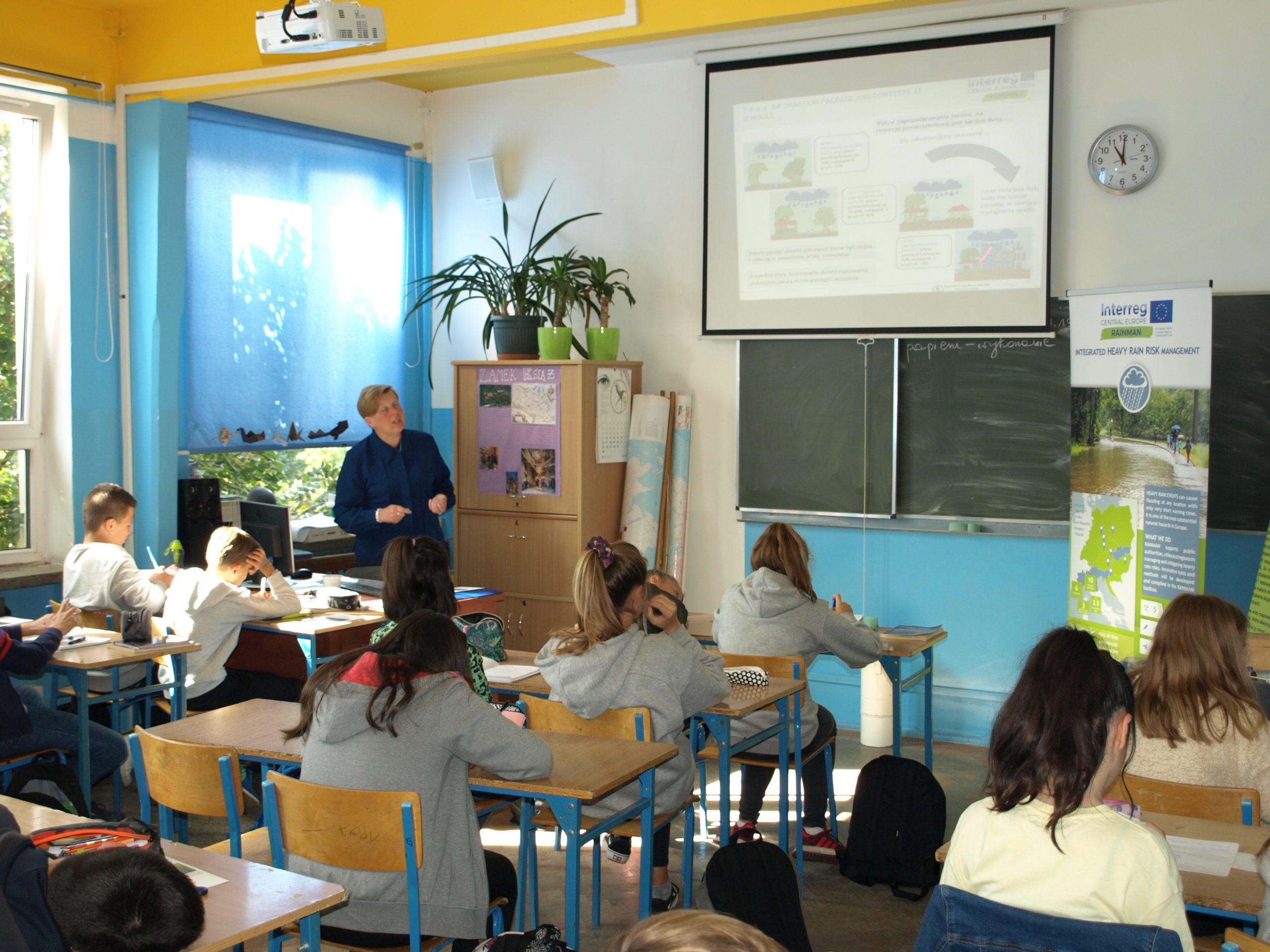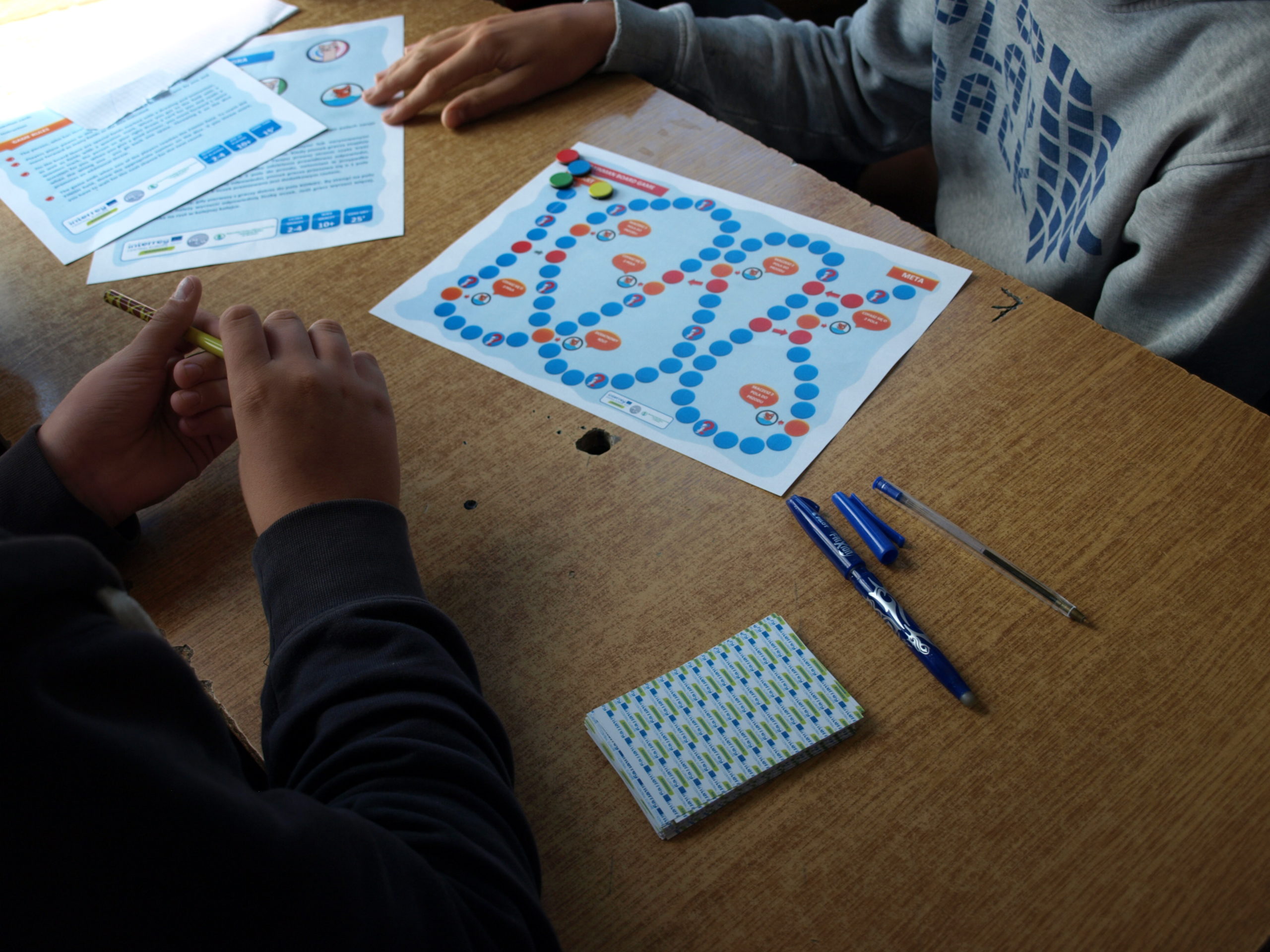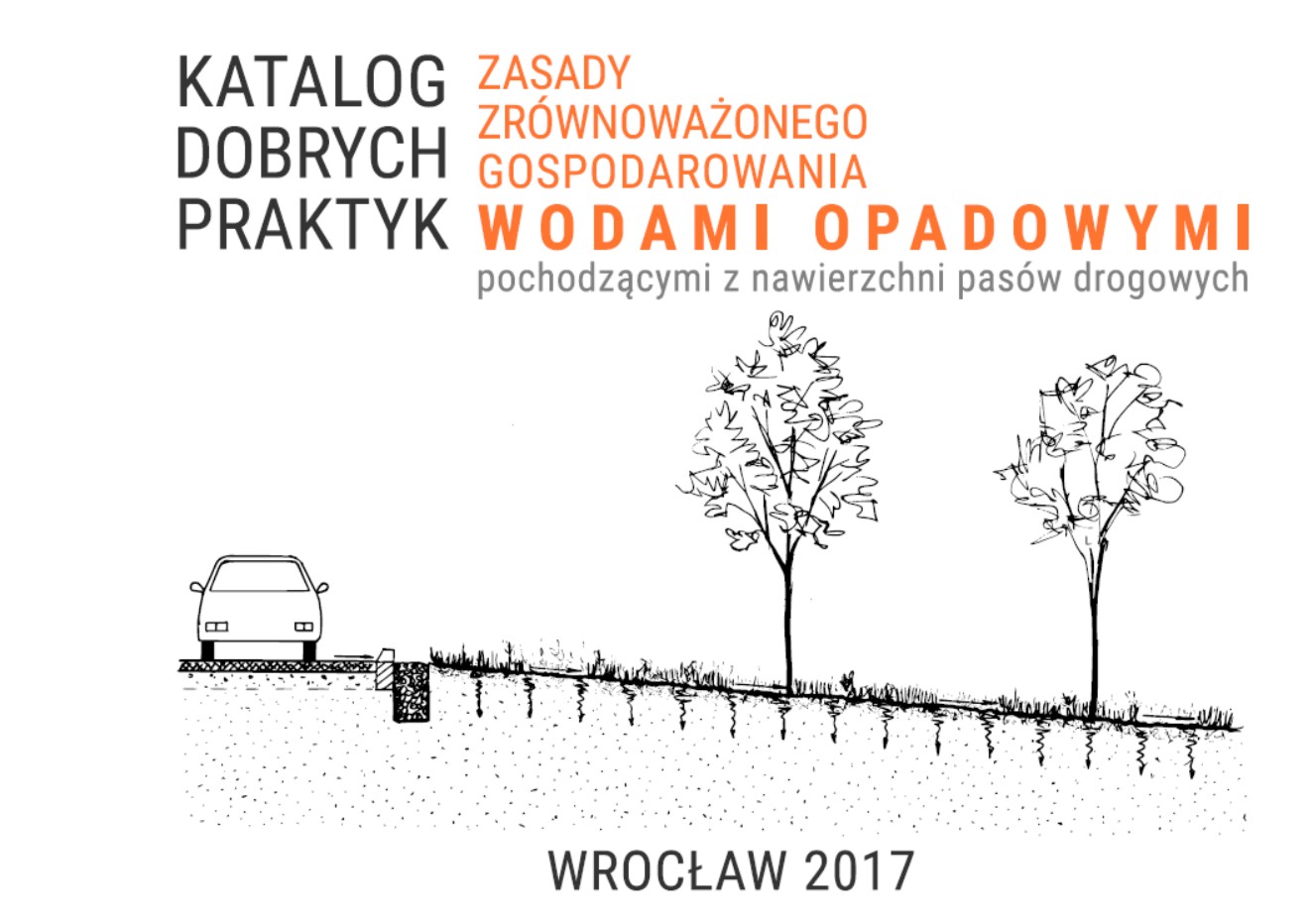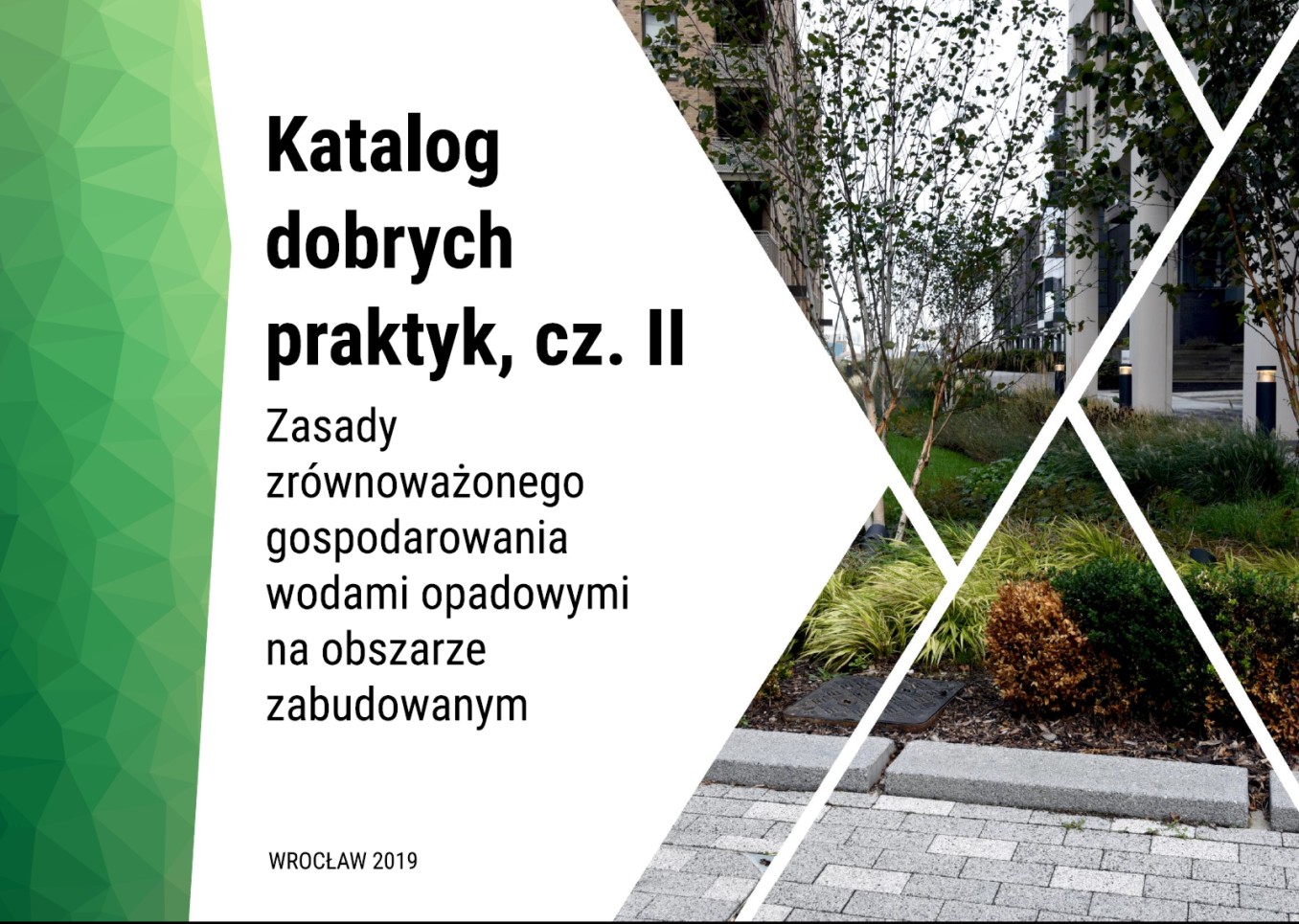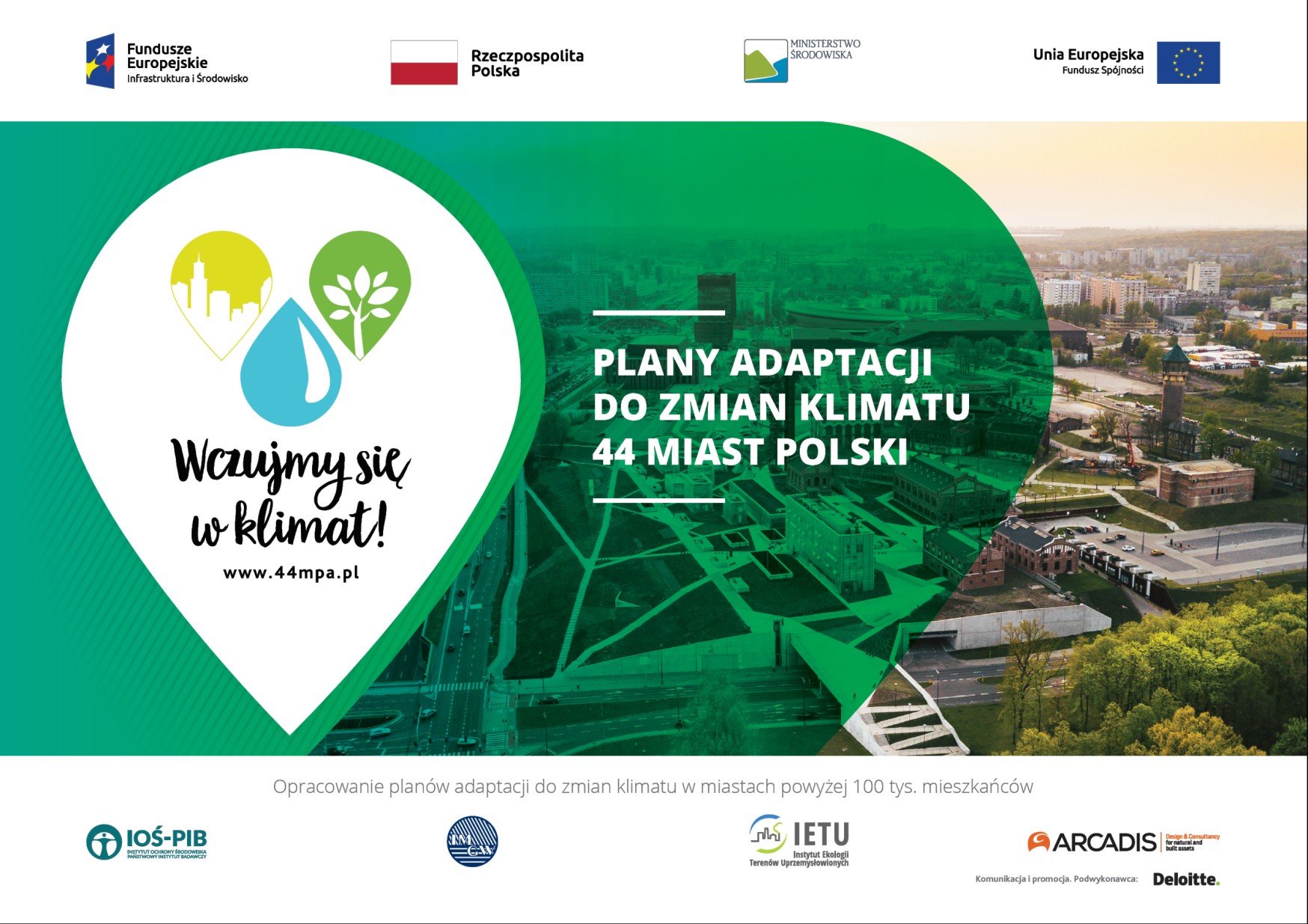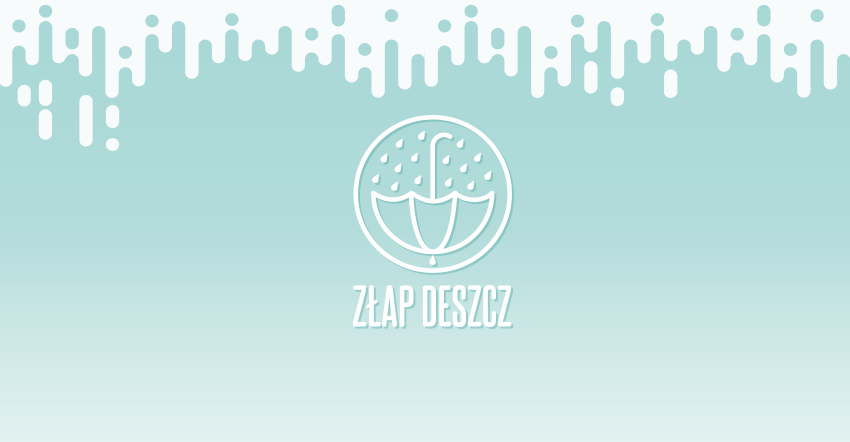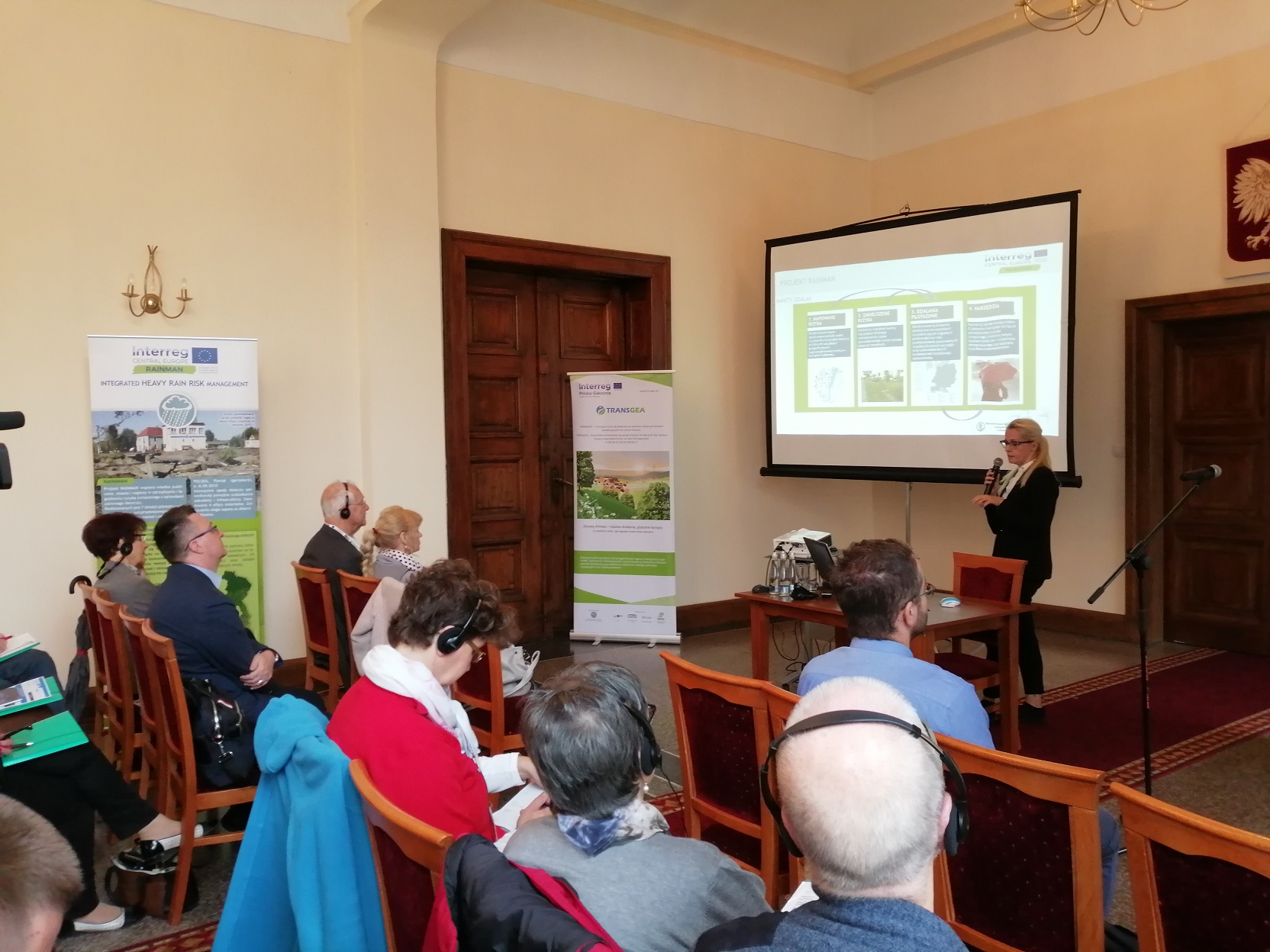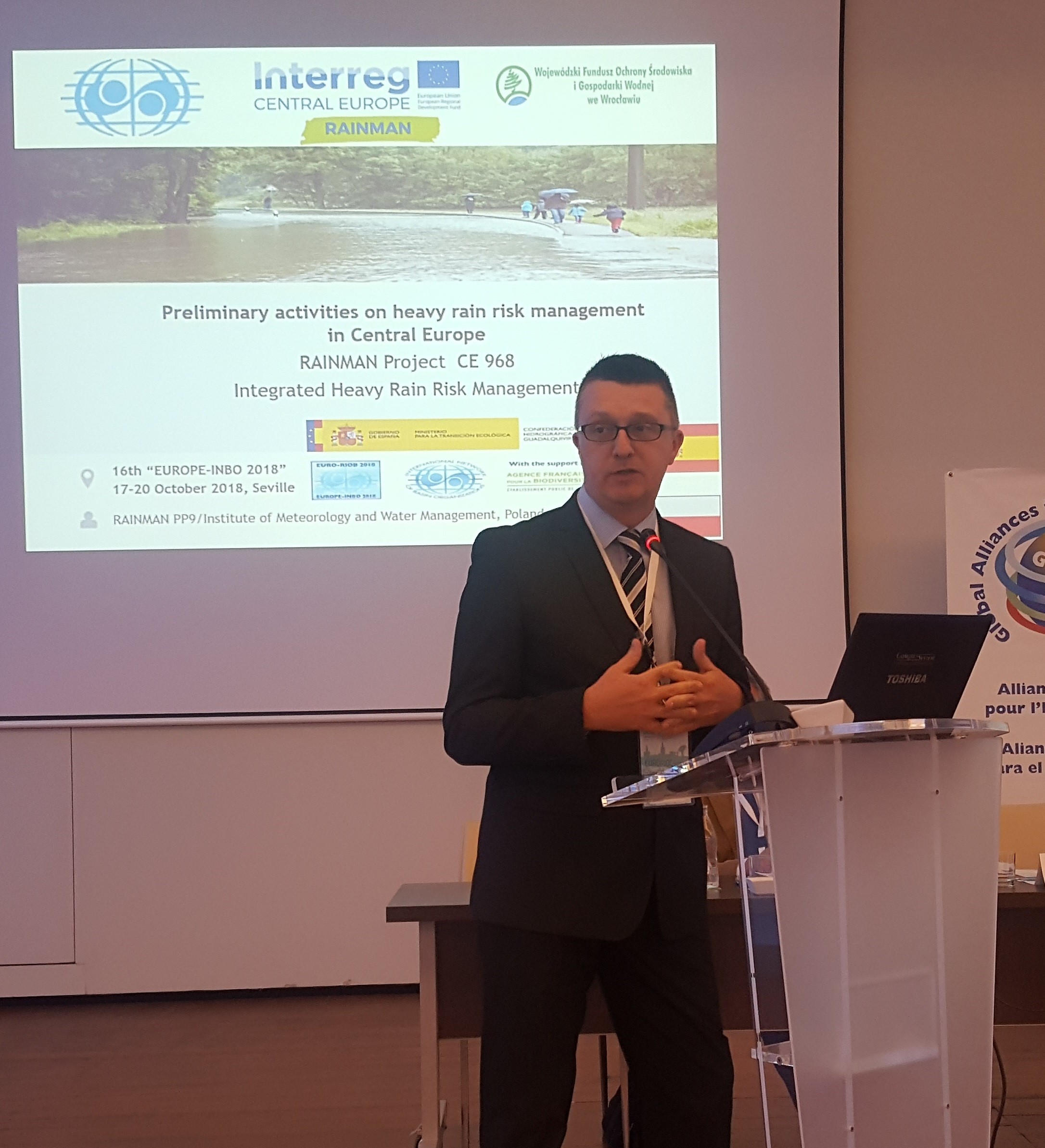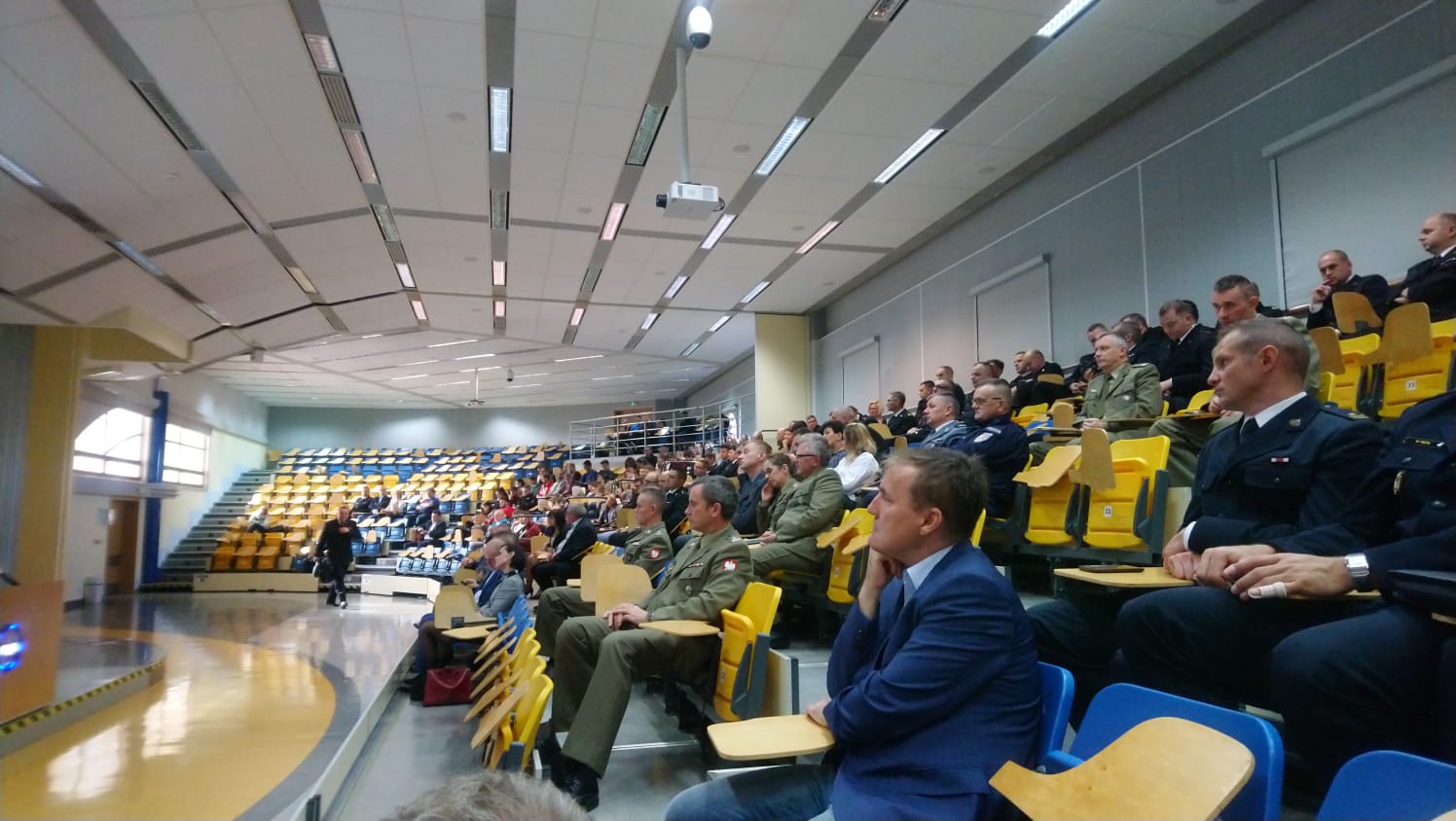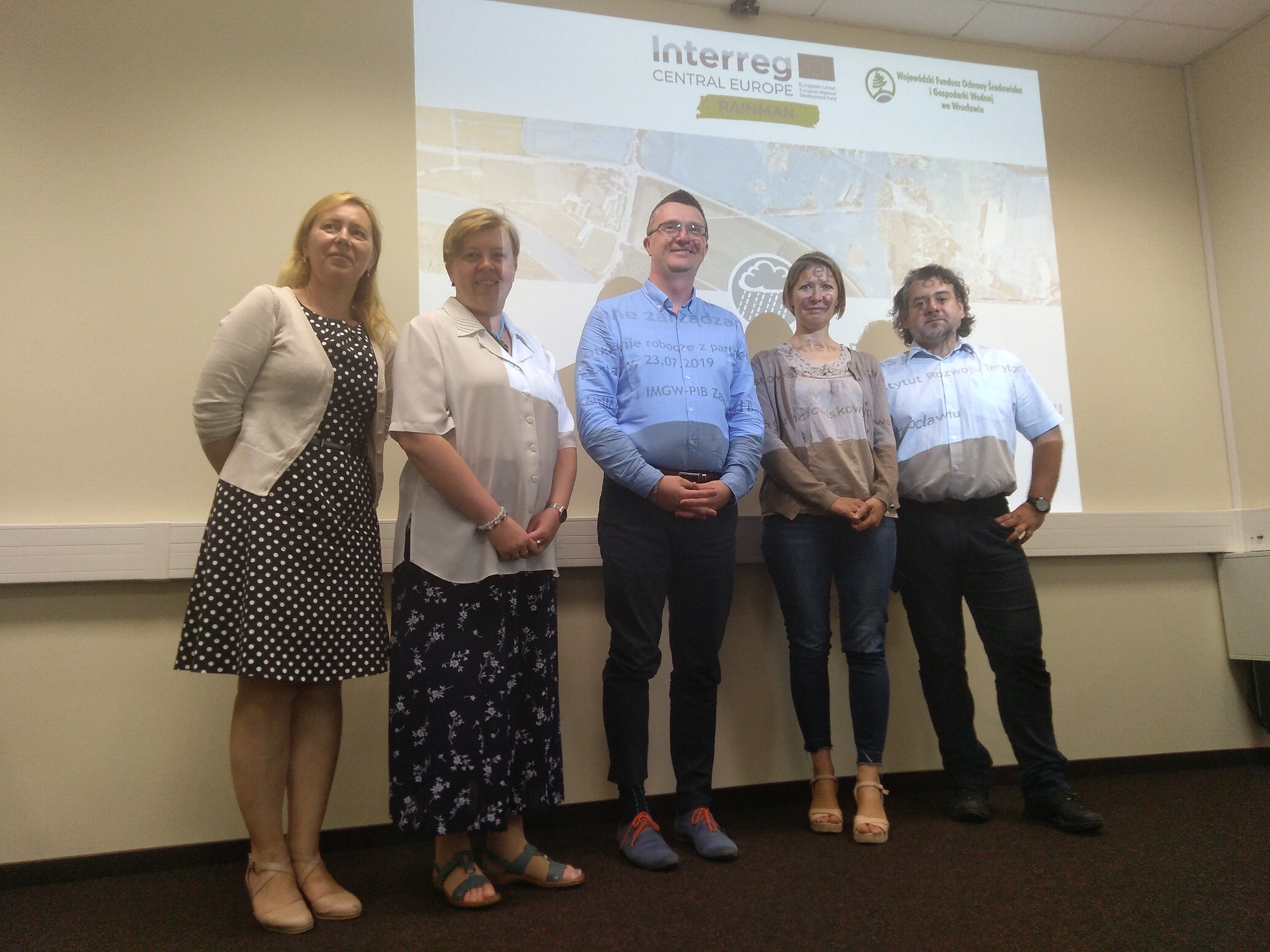 All
Assessment and mapping
Risk communication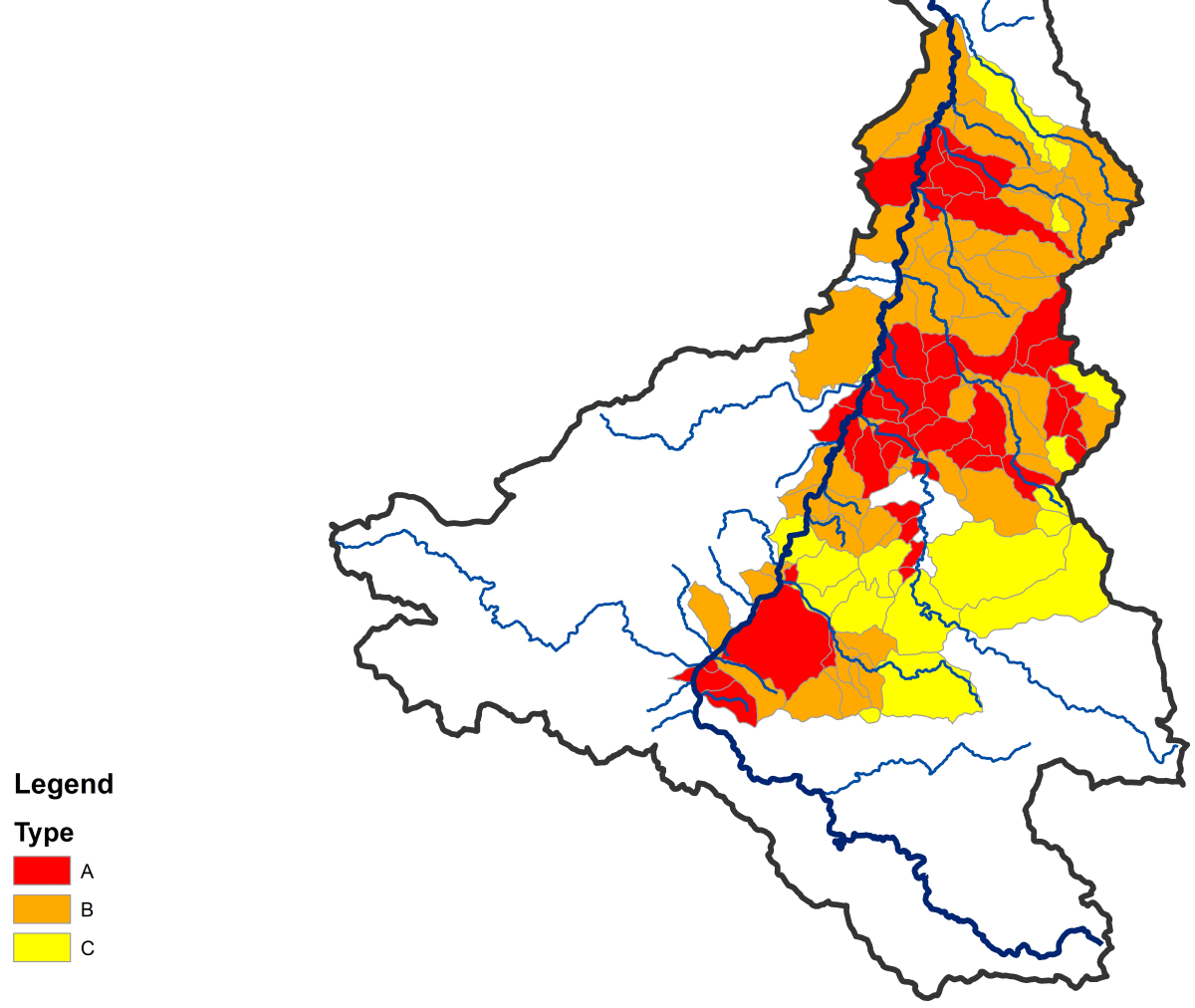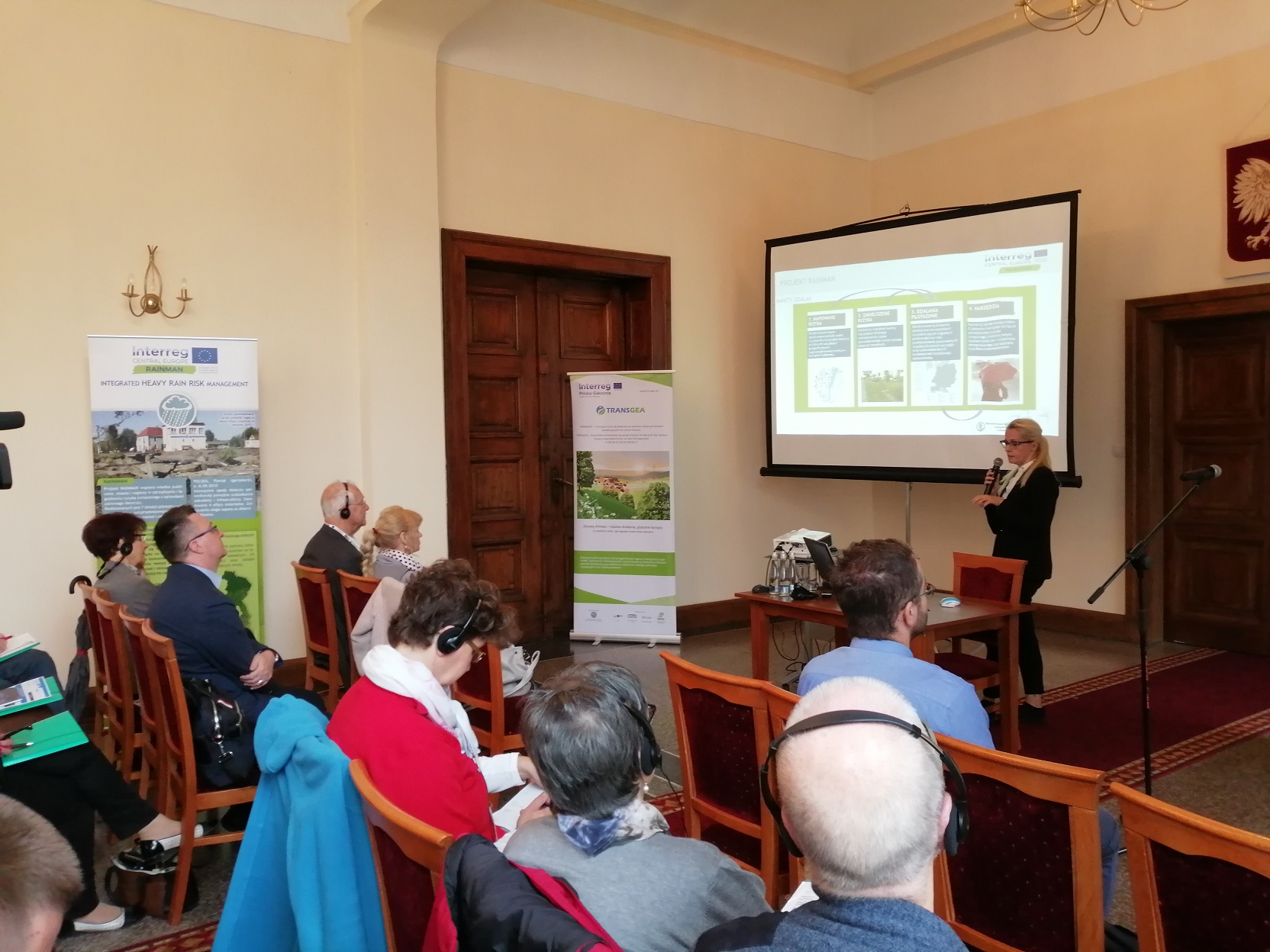 All
Assessment and mapping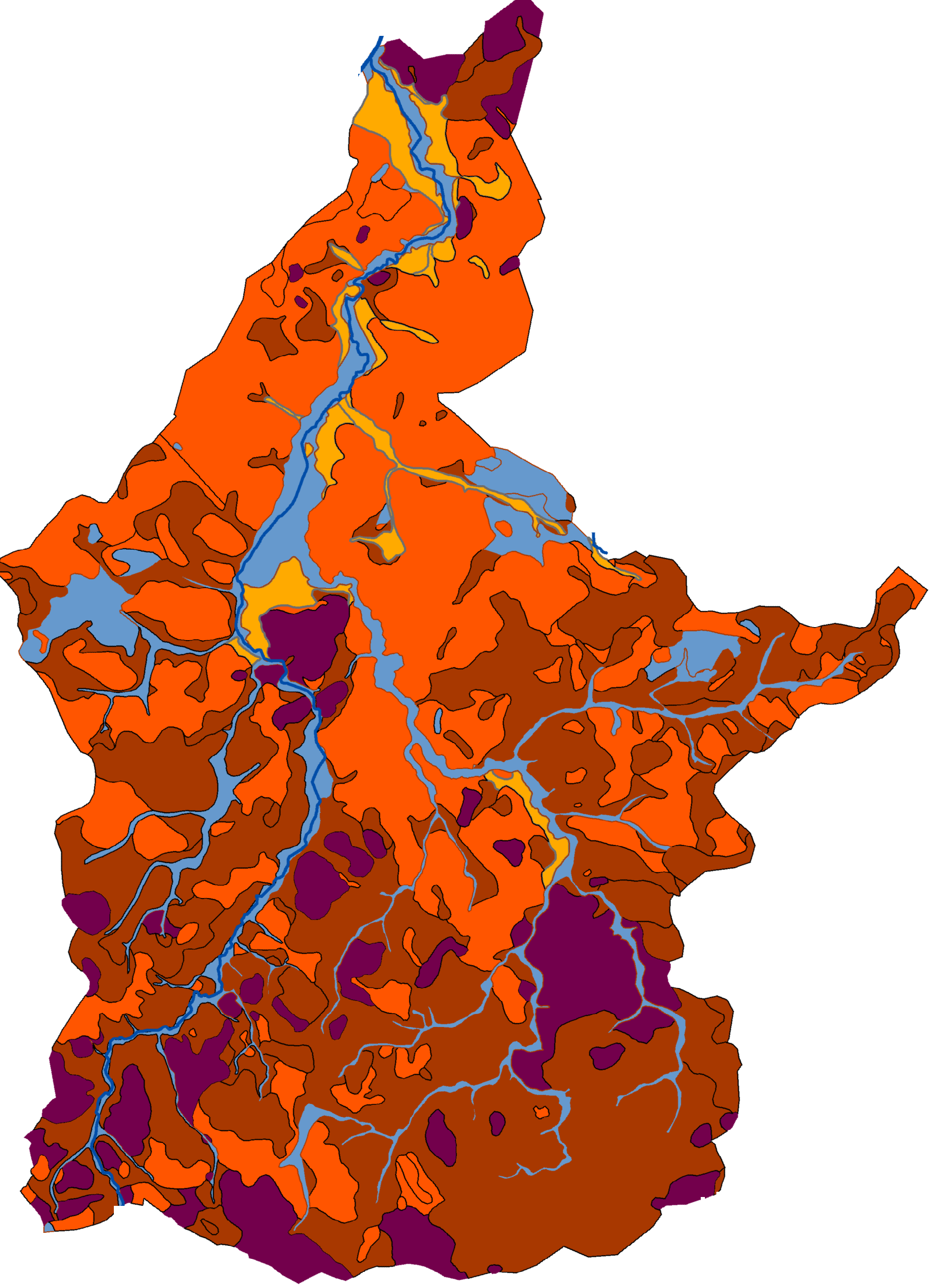 TRAINING KIT | Available in Polish and English
1. Lesson 1 – Evaluation of heavy rain risk (presentation and teaching instruction) – considered subjects: climate and weather, climate factors, meteorological measurements and observations, weather and weather-related indices, climate changes, consequences of climate changes, heavy rains – definition, characteristics, examples and consequences, storms (including safe behaviour), weather forecasts and warnings.
Download [PL; zip; 4.9 MB]
2. Lesson 2 – Methods for dealing with floods caused by heavy precipitations (presentation and teaching instruction) – considered tasks: basins, retention capacities of the region (basin), floods – definition, sources, effects of heavy rain (local flood), monitoring of flood phenomena, strategy on mitigation of flood effects, RAINMAN-Toolbox – description of "tools" carried out in the project, actions on early warnings, spatial planning, prevention, concept of rainfall water collection (within prevention, protection, preparedness, recovery), examples of other actions, solutions on blue-green infrastructure (BGI) – ideas related to excessive rainfall water near your house.
Download [PL; zip; 5.2 MB]
3. Board Game – board, instruction and question cards on heavy rain, their consequences, and how to reduce risk.
Download [PL; zip; 2 MB]
Download [EN; zip; 1.8 MB]
4. Questionnaires – 3 versions, each contains 3 questions on the thematic scope of the package.
Download [PL; zip; 381 KB]
Download [EN; zip; 369 KB]