CONNECT
with the RAINMAN Partners
In RAINMAN, partners from six countries have joined to develop and test innovative methods and tools for the integrated management of heavy rain risks. These are included in the RAINMAN-Toolbox, as tools, stories and guidance for municipalities and regional stakeholders.
The partners developed all contents together, with each partner coordinating the contents for a specific part of the Toolbox. Below you can find the involved partner institutions, contact persons as well as the main responsibilities that the partners took over. Find furthermore the associated partner institutions, the members of the project advisory board and the contracted company for content editing, website set-up and administration.
Contact:
Umweltbundesamt GmbH
Spittelauer Lände 5
AT-1090 Wien
Dr. Yvonne Spira (yvonne.spira@umweltbundesamt.at), Martine Broer
Coordinator for Toolbox contents: 

Contact:
Office of the Styrian Government
Department Water Management, Resources and Sustainability
Wartingergasse 43
AT-8010 Graz
Rudolf Hornich, Cornelia Jöbstl (cornelia.joebstl@stmk.gv.at), Brigitte Skorianz
Coordinator for Toolbox contents: 
Website: www.bmlrt.gv.at
Contact:
Bundesministerium für Landwirtschaft, Regionen und Tourismus
Sektion I – Wasserwirtschaft
Abteilung I/6 – Hochwasserrisikomanagement
Marxergasse 2,
AT- 1030 Wien
Website: www.wasserwirtschaft-ooe.at
Contact:
Amt der Oberösterreichischen Landesregierung
Direktion Umwelt und Wasserwirtschaft
Abteilung Wasserwirtschaft
Kärntnerstraße 10-12
AT-4021 Linz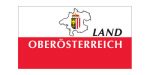 Contact:
Croatian Waters
Water Management Institute, Department of Development
Ulica grada Vukovara 220
HR-10000 Zagreb
Alan Cibilić (alan.cibilic@voda.hr) , Darko Barbalić
Coordinator for Toolbox contents: 

Contact:
T. G. Masaryk Water Research Institute, p.r.i.
Branch of Hydraulics, Hydrology and Hydrogeology, Department of Hydraulics
Podbabská 30/2582 
CZ-160 00 Praha 6
Pavel Balvín (pavel.balvin@vuv.cz), Pavla Štěpánková (pavla.stepankova@vuv.cz)
Coordinator for Toolbox contents: 
Contact:
Saxon State Ministry for Regional Development
Division for European Spatial Planning, Regional Development
Archivstr. 1
DE-01097 Dresden
Dirk Dressler, Dr. Ludwig Scharmann, Peter Just (RAINMAN-PP2@smr.sachsen.de)
Coordinator for Toolbox contents:
Contact:
Leibniz Institute of Ecological Urban and Regional Development
Research Area Environmental Risks in Urban and Regional Development
Weberplatz 1 
DE-01217 Dresden
Dr. Regine Ortlepp, Dr. Axel Sauer (rainman@ioer.de)
Coordinator for Toolbox contents: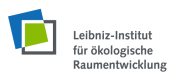 Remark: The project has been supported by many further Saxon institutions, e.g. by the Municipality of Leutersdorf, the County of Goerlitz (Lower Water Authority), the State Directorate of Saxony (Higher Water Authority), the Saxon State Ministry for Energy, Climate Protection, Environment and Agriculture, and the Technische Universität Dresden
Contact:
Middle Tisza District Water Directorate
Water Management Department
Boldog Sándor István krt. 4 
HU-5000 Szolnok
Attila Lovas, Gábor Harsányi, Péter Gergő Katona, Melinda Váci (tiszaoffice@kotivizig.hu)
Coordinator for Toolbox contents: 

Contact:
Institute of Meteorology and Water Management – National Research Institute
Regional Research Department
Podlesna Street 61 
PL-01-673 Warsaw
Dr. eng. Mariusz Adynkiewicz-Piragas (mariusz.adynkiewicz@imgw.pl), Dr. Iwona Zdralewicz (iwona.zdralewicz@imgw.pl), Dr. Iwona Lejcus, Dr. Irena Otop
Coordinator for Toolbox contents: 

Dr. Clemens Neuhold, Federal Ministry of Agriculture, Regions and Tourism, Austria
Markus Moser, Regierungspräsidium Stuttgart, Baden-Württemberg, Germany
Dr. Josef Krasá, Czech Technical University in Prague, Czech Republic
Project coordination, website editing and administration
INFRASTRUKTUR & UMWELT Professor Böhm und Partner
Website: www.iu-info.de
Contact:
Dr. Peter Heiland, Stefanie Weiner, Anna Goris
Julius-Reiber-Strasse 17
64293 Darmstadt
Germany