Communication of risks and thereby raising awareness are important precautionary components of an integrated heavy rain risk management. Municipalities need to disseminate and explain information from hazard analysis and risk assessment to those at risk. Also, possibilities and limits of measures to reduce heavy rain risks need to be communicated. Without communicating the risks of heavy rain, those affected cannot understand them sufficiently, cannot act accordingly or implement risk reduction measures. Some may not be aware of them at all!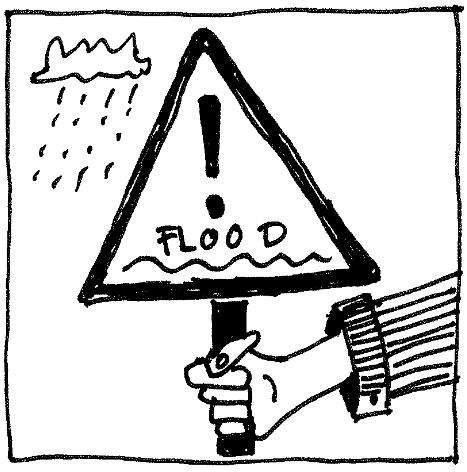 What needs to be communicated?
Risk communication measures serve to raise awareness of various issues. You must therefore define the information you want to communicate precisely. The combination of the content with good practice examples and success stories will motivate affected persons and institutions to reduce the risks and provide incentives. On the one hand, the various target groups should be made aware of possible hazards and understand the risks. It must be clear where problems exist and who is affected. On the other hand, it must also be shown which actions can be taken to minimise the risk and which risks cannot be avoided.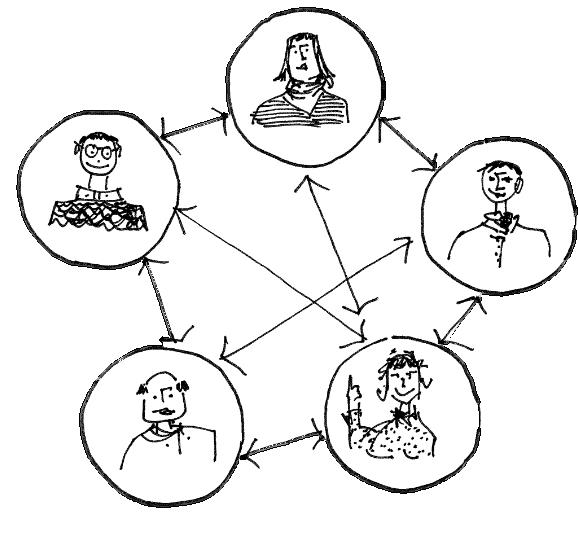 Whom to talk to?
Heavy rain risks affect many people and institutions from various disciplines. Therefore it is essential to tailor risk communication activities to different target groups. Think about who you want to reach with your messages and choose a target group-specific format and target group-specific information medium. Target groups can be, for example: private persons, house owners, employees in administration (not familiar with the subject), companies, politicians, farmers, forestries. Remember that these groups are affected differently, for example old persons or small children are more vulnerable to heavy rain risks than others.
Which measures are suitable?​
We distinguish four activities in which general approaches to risk communication and public relations work are described. Different activities should be combined in a risk communication strategy or for an information campaign. But be aware that you need to further specify them in your context. As examples and for your inspiration see also the activities implemented in RAINMAN pilot actions below.
Recommendations for successful risk communication
Where to find more information and inspiration?
For the design of successful risk communication in heavy rain risk management, there are already some guidelines and handouts in various countries that can support and inspire you in designing your risk communication.
Austria
Czech Republic
Croatia
Germany
Poland
English
Austria
Selected guidelines from Austria that address the issue of risk communication:
Federal Ministry Republic of Austria – Sustainability and Tourism (2018): Hochwasserrisikomanagement in Österreich. Ziele – Maßnahmen – Beispiele [pdf; 7.0 MB] – A brochure on instruments and responsibilities of flood risk management in Austria with practical examples. In chapter 4, general recommendations on the topic of risk communication are given.
Prutsch, A., Glas, N., Grothmann, T., Wirth, V., Dreiseitl-Wanschura, B., Gartlacher, S., Lorenz, F. & Gerlich, W. (2014): Klimawandel findet statt. Anpassung ist nötig. Ein Leitfaden zur erfolgreichen Kommunikation. Federal Environment Agency, Vienna [pdf; 8.9 MB] –  General guidelines for communicating climate change adaptation and its approach, contents, target groups and possible instruments with examples also beyond Austria.
Federal Ministry Republic of Austria – Agriculture, Regions and Tourism: Website with information and awareness raising on flood hazards (in German language only)
Czech Republic
Croatia
Germany
Poland
English

"In the RAINMAN project, we set one of our priorities in the development of measures for risk communication on materials for the education sector. The RAINMAN project partners have developed various materials for teachers and students that my team and I have already tested in practice. From our point of view, it is important that the younger generation is also aware of the risks posed by heavy rainfall and learns elements of risk management at an early stage. In this way we help to improve the handling of heavy rain risks in the future and to sustainably change the awareness of the population." (Dr.Eng. Mariusz Adynkiewicz-Piragas, Institute of Meteorology and Water Management, National Research Institute, Poland)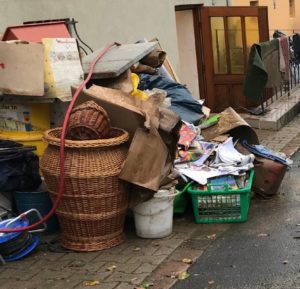 "In the course of RAINMAN's project work and the implementation of our pilot action, we have realised how important it is to get in touch with local people and institutions. It became clear that many house owners have flood experiences and have already implemented measures to reduce heavy rain risks, but also that there is still much to be done. We wanted to motivate further house owners to take action. Therefore, we initiated for instance an e-participation offer for house owners where they could share their flood experiences with us. However, we had to realise that it is not easy to encourage people participating in online knowledge exchange formats." (Dr. Sabine Scharfe, Saxon State Office for Environment, Agriculture and Geology, Germany)
FIND more of our stories...