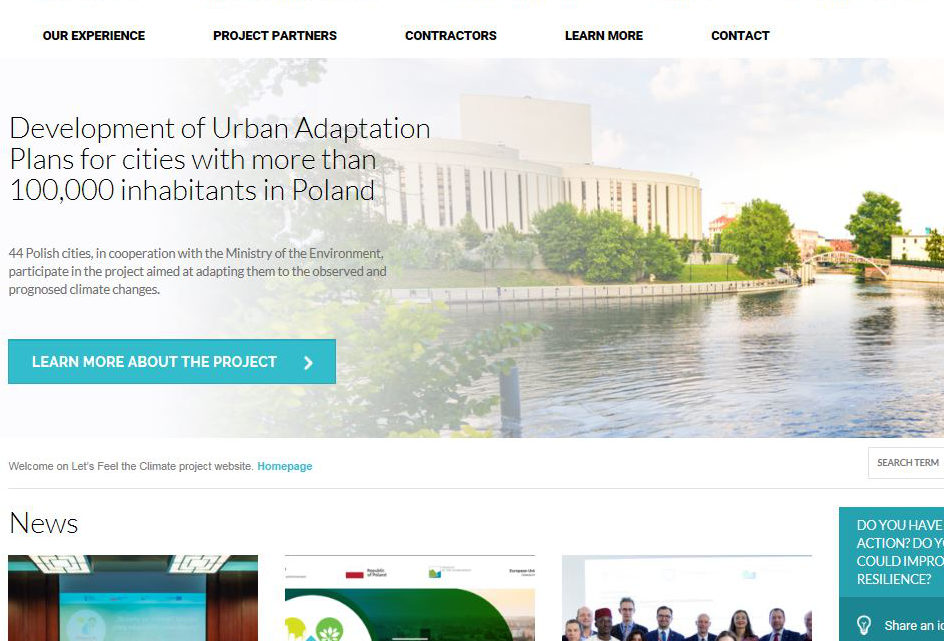 Strateški dokumenti
Ova mjera obuhvaća sve vrste neformalnih planskih dokumenata za poboljšanje gospodarenja zemljištem kako bi se spriječile opasne pojave erozije tla i površinskog otjecanja na područjima pod rizikom ili njihovi učinci sveli na minimum (npr. programi prirodnog zadržavanja voda, urbani planovi prilagodbe klimatskim promjenama itd.). Svi zakonski propisi su usmjereni na određivanje smjerova djelovanja kako bi se smanjila pojava rizika.
Mogu postojati sinergije između mjera upravljanja rizicima od obilnih oborina i ostalih razvojnih ciljeva kao što je zaštita okoliša, zdravstvena skrb te ekonomska uspješnost. Njihovo korištenje zahtijeva uključenost različitih sudionika, razmjenu znanja i informacija između vas i njih te holističko razmišljanje.
READ MORE:
Development of Urban Adaptation Plans for cities with more than 100,000 inhabitants in Poland (MPA project) - catalogue of adaptation activities - www.44mpa.pl (25.03.2020).
PICTURES:
Screenshot of http://44mpa.pl