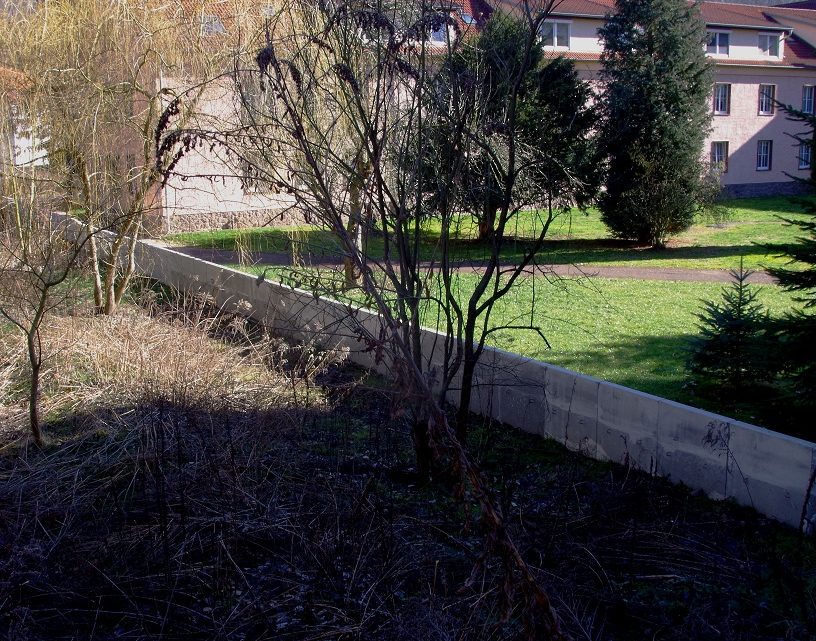 Stěny a hráze pro ochranu oblastí s vysokým ohrožením
Odkloněním vody se předejde nepříznivým následkům v rizikových oblastech. Např. majetek nebo jeho části mohou být chráněny zdí, která obklopuje budovu a odděluje od ní tekoucí povrchovou vodu. Před výstavbou těchto opatření musí být prokázáno, že odklon povodňové vody neporušuje práva třetích stran a, že je kapacita pro zadržování vody proudící přímo na objekt dostatečně velká. Je-li to nutné, musí být dodatečně zvážena další opatření na zadržování vody.
Opatření ke snížení rizik spojených s přívalovými srážkami se mohou dobře doplňovat s opatřeními k dosažení jiných cílů (např. k ochraně životního prostředí, zlepšení zdravotní péče či zlepšení ekonomiky). Jejich implementace vyžaduje zapojení všech dotčených aktérů, výměnu informací a komplexní přístup k řešení.
Check out the RAINMAN good practice examples:
Ukázka dobré praxe není k dispozici.
READ MORE:
Amt der Oberösterreichischen Landesregierung (2015): Hangwassermanagement Maßnahmenkatalog [management of pluvial floods catalogue of measures] (unpublished brochure, online version accessible at URL: https://www.land-oberoesterreich.gv.at/222593.htm): Grundstücksmauer, Einfriedung
PICTURES:
Sabine Scharfe, Saxon State Office for Environment, Agriculture and Geology