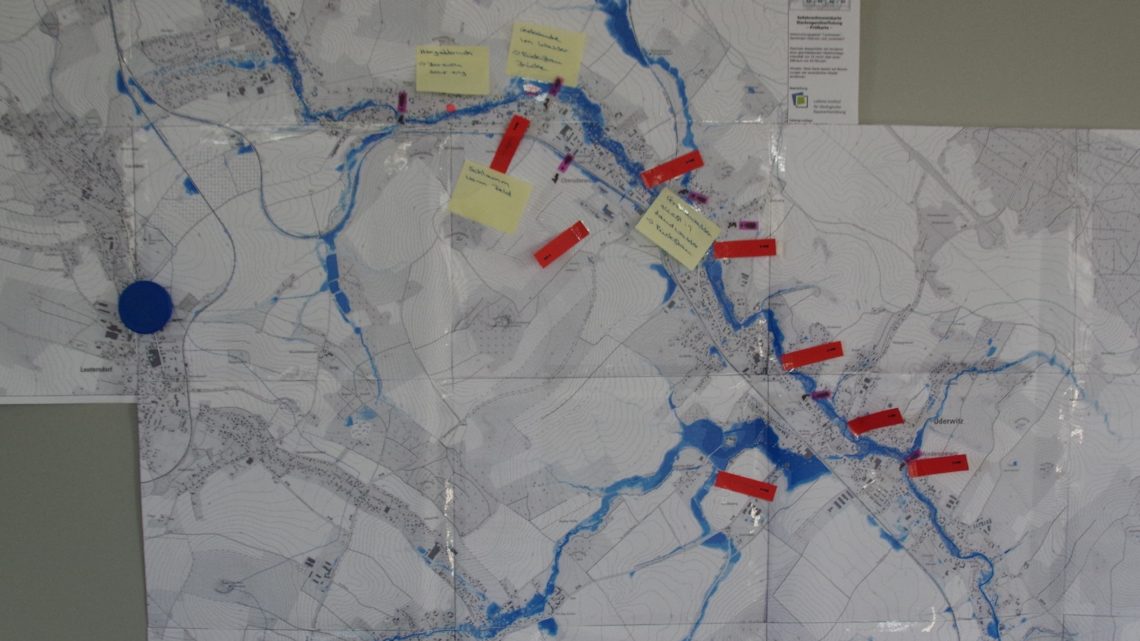 Identyfikacja, mapowanie i wyznaczanie obszarów ryzyka
Identyfikacja, mapowanie i wyznaczanie obszarów ryzyka
Synergie mogą występować między środkami związanymi z zarządzaniem ryzykiem opadów nawalnych oraz aspektami ukierunkowanymi na inne cele, jak np. ochrona środowiska, opieka zdrowotna czy działalność ekonomiczna. Wykorzystanie ich wymaga zaangażowania różnych podmiotów oraz wyegzekwowania wymiany między Wami i nimi, a także holistycznego myślenia.
Check out the RAINMAN good practice examples:
RAINMAN has collected vast experiences in risk assessment and mapping. Please check out the tool ASSESSMENT and MAPPING to get anoverview.
The following experiences might also be interesting for you:
READ MORE:
PICTURES:
Sabine Scharfe, Saxon State Office for Environment, Agriculture and Geology