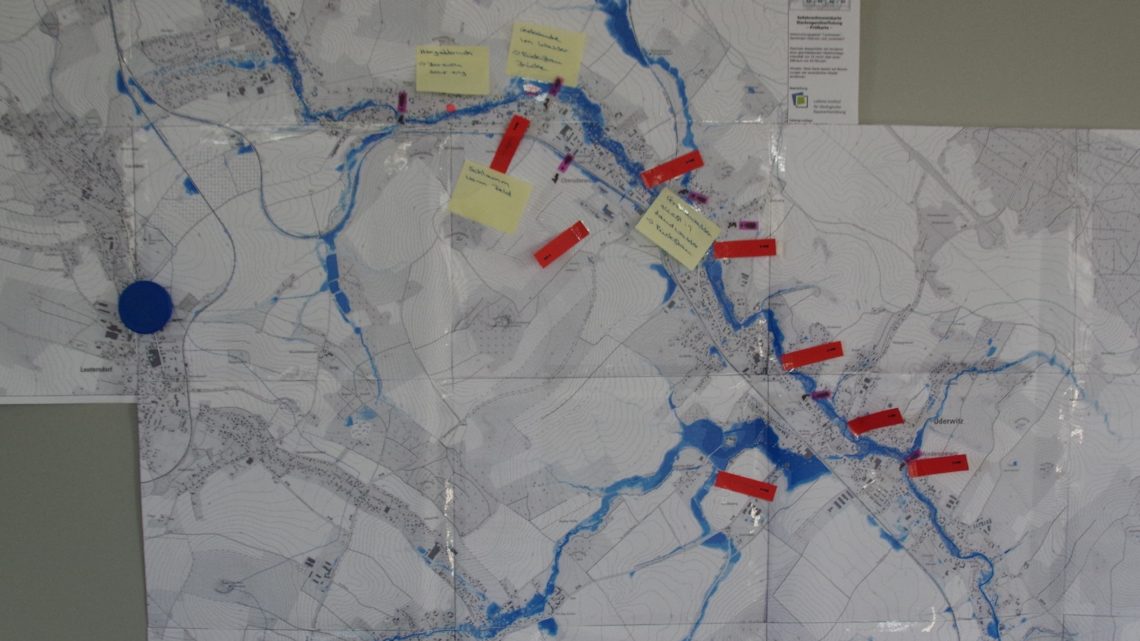 Identificiranje, izrada karata i određivanje područja pod rizikom
Odgovarajuća procjena opasnosti i rizika (s informativnim kartama kao glavnim rezultatima) je temelj za pokretanje procesa cjelovitog upravljanja rizicima na svim razinama djelovanja. Procjena je izazovan zadatak od više koraka koji – osim jasnih ciljeva – zahtijeva ulazne podatke (npr. o pojavama i štetama u prošlosti, metodološkim vještinama i odlukama) kao i resurse. Na temelju rezultata procjene, potrebno je definiranje prihvatljivog rizika i moguće je određivanje zemljišta s visokim rizikom od pluvijalnog plavljenja za planiranje odgovarajućih mjera ublažavanja rizika.
Mogu postojati sinergije između mjera upravljanja rizicima od obilnih oborina i ostalih razvojnih ciljeva kao što je zaštita okoliša, zdravstvena skrb te ekonomska uspješnost. Njihovo korištenje zahtijeva uključenost različitih sudionika, razmjenu znanja i informacija između vas i njih te holističko razmišljanje.
Check out the RAINMAN good practice examples:
RAINMAN has collected vast experiences in risk assessment and mapping. Please check out the tool ASSESSMENT and MAPPING to get anoverview.
The following experiences might also be interesting for you:
READ MORE:
PICTURES:
Sabine Scharfe, Saxon State Office for Environment, Agriculture and Geology