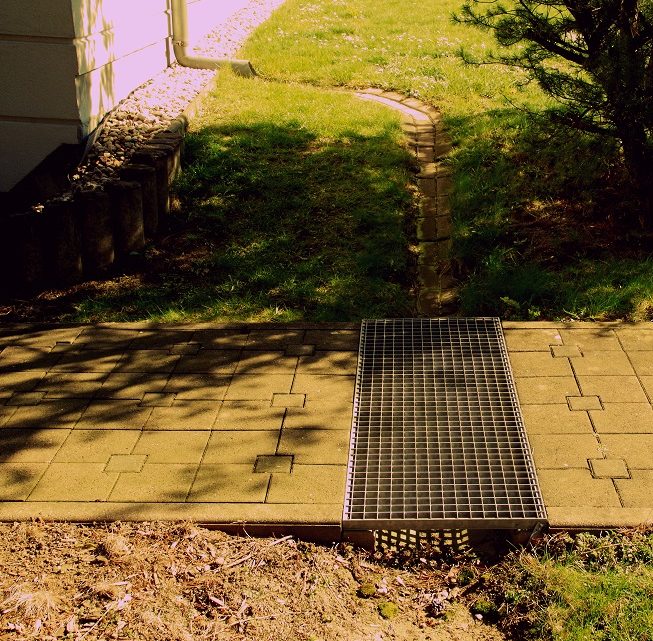 Opatření pro odvod povrchové vody od budov a zvýšení retence a infiltrace
Předdefinované odtokové trasy určené k odklonění povrchové vody od budovy mohou být zřízeny na pozemku nebo na jeho hranicích, jsou to např. změna sklonu, zemní lavice, vytvoření depresí nebo stavba prvků odklánějící proud vody jako jsou stěny. Na pozemku mohou být vybudovány prvky jako jsou prohlubně nebo příkopy, které shromažďují vodu a zajišťují kontrolovanou infiltraci do půdy.
Opatření ke snížení rizik spojených s přívalovými srážkami se mohou dobře doplňovat s opatřeními k dosažení jiných cílů (např. k ochraně životního prostředí, zlepšení zdravotní péče či zlepšení ekonomiky). Jejich implementace vyžaduje zapojení všech dotčených aktérů, výměnu informací a komplexní přístup k řešení.
Check out the RAINMAN good practice examples:
Ukázka dobré praxe není k dispozici.
READ MORE:
Amt der Oberösterreichischen Landesregierung (2015): Hangwassermanagement Maßnahmenkatalog [management of pluvial floods catalogue of measures] (unpublished brochure, online version accessible at URL: https://www.land-oberoesterreich.gv.at/222593.htm): Abflussgraben, Abflussmulde, Rohrleitungen
Hamburg Wasser (Ed.) (2012): Wie schütze ich mein Haus vor Starkregenfolgen?: ein Leitfaden für Hauseigentümer, Bauherren und Planer [How do I protect my house from the effects of heavy rain?: a guide for homeowners, builders and planners], URL: http://www.hamburg.de/contentblob/3540740/data/leitfaden-starkregen.pdf (20.03.2020): Dränung
PICTURES:
Sabine Scharfe, Saxon State Office for Environment, Agriculture and Geology