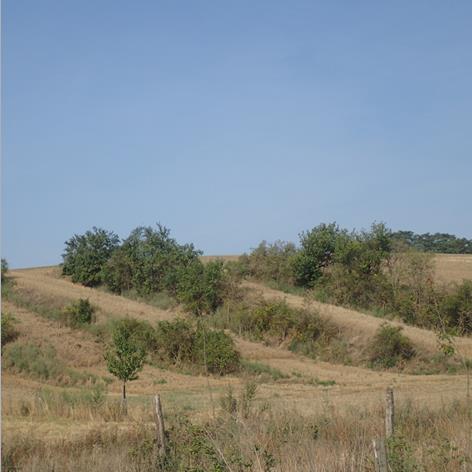 Baulks
Baulks are belts of uncultivated land separating fields from each other. If baulks are oriented in the direction of a contour, they can slowdown surface runoff and support infiltration. The highest efficiency is achieved when the measure is accompanied by an infiltration belt located above and a furrow located under the baulk. Implementation is recommended in case that other types of structural measures are ineffective or can't be implemented.
Synergies may exist between heavy rain risk management measures and other development goals like environmental protection, health care, and economic performance. Harnessing them requires involvement of different actors, enforcement of exchange between you and them and holistic thinking.
Check out the RAINMAN good practice examples:
READ MORE:
Výzkumný ústav vodohospodářský TGM (2018): Katalog přírodě blízkých opatření pro zadržení vody v krajině [Catalogue of green water retention measures in the landscape], URL: http://www.suchovkrajine.cz/vystupy (25.03.2020): Mez
PICTURES:
Výzkumný ústav vodohospodářský T. G. Masaryka. v.v.i.