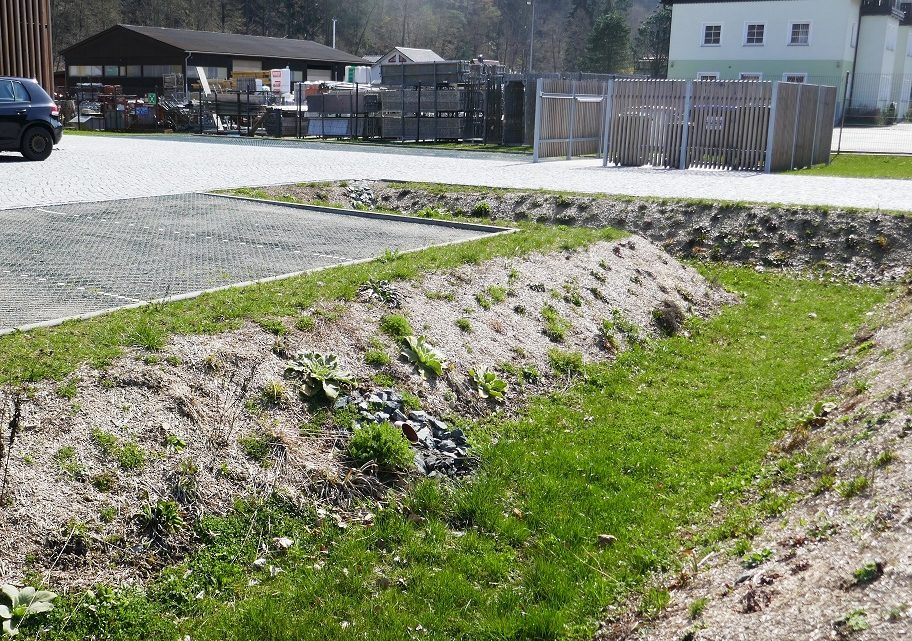 Zrównoważone, miejskie systemy odwadniania do gromadzenia, odprowadzania i zatrzymywania wody opadowej
Tradycyjne systemy kanalizacji deszczowej odprowadzające wody opadowe są często przeciążone podczas silnych opadów deszczu, powodując przez to powodzie i szkody. Można je przekształcić w "zrównoważone miejskie systemy odwadniające", których celem byłoby zwiększenie ich wydajności, np. w przypadku opadów nawalnych i dostosowanie ich do naturalnych procesów w obiegu wody. Istnieje szeroka gama rozwiązań konstrukcyjnych należących do tej grupy działań. Niektóre z nich przedstawione są oddzielnie w przedkładanym katalogu. Cechą wspólną elementów systemu jest to, że muszą one być regularnie czyszczone i konserwowane.
Synergie mogą występować między środkami związanymi z zarządzaniem ryzykiem opadów nawalnych oraz aspektami ukierunkowanymi na inne cele, jak np. ochrona środowiska, opieka zdrowotna czy działalność ekonomiczna. Wykorzystanie ich wymaga zaangażowania różnych podmiotów oraz wyegzekwowania wymiany między Wami i nimi, a także holistycznego myślenia.
Check out the RAINMAN good practice examples:
Ukázka dobré praxe není k dispozici.
READ MORE:
PICTURES:
Sabine Scharfe, Saxon State Office for Environment, Agriculture and Geology