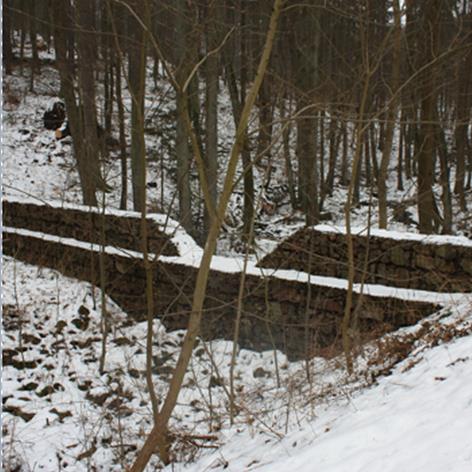 Regulierung von Wildbächen und Gräben
Diese Maßnahme wird in der Regel in Form von Sperrwerken durchgeführt, die senkrecht zur Fließrichtung des Wasserlaufs gebaut werden. Ziel der Maßnahme ist es, die Erosions- und Ablagerungsprozesse in Wildbächen durch den Rückhalt von Wasser und erodiertem Material, z.B. bei gefährdeten Siedlungsgebieten, zu verändern. Die Wirkung wird verstärkt, wenn die Maßnahme zusammen mit anderen Maßnahmen im Einzugsgebiet durchgeführt wird. Das für die Stauwerke verwendete Material hängt von den natürlichen Gegebenheiten des betreffenden Gebietes und von wasserbaulichen Berechnungen ab. Eine Genehmigung der Wasserwirtschaftsbehörde und der Naturschutzbehörde kann erforderlich sein.
Synergien zwischen Maßnahmen zum Management des Starkregenrisikos können zu anderen Entwicklungszielen bestehen, wie Umweltschutz, Gesundheitsfürsorge und wirtschaftliche Entwicklung. Diese nutzbar zu machen, erfordert die Einbeziehung verschiedener Akteure, die Durchsetzung des Austauschs zwischen Ihnen und ihnen und ein ganzheitliches Denken.
Check out the RAINMAN good practice examples:
keine Umsetzungsbeispiele vorhanden
READ MORE:
Výzkumný ústav vodohospodářský TGM (2018): Katalog přírodě blízkých opatření pro zadržení vody v krajině [Catalogue of green water retention measures in the landscape], URL: http://www.suchovkrajine.cz/vystupy (25.03.2020): Příkop, Hrazení bystřin, Hrazení strží
PICTURES:
Výzkumný ústav vodohospodářský T. G. Masaryka. v.v.i.