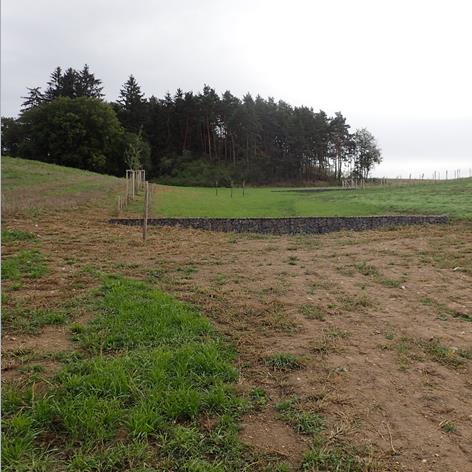 Konsolidierungssperren
Sperren dienen als Barrieren in schnellen Bächen und Gräben oder auch in Abflussbahnen, die normalerweise kein Wasser führen. Sie können in Form einer Schwelle oder einer Stufe errichtet werden. Die Maßnahme reduziert das Längsgefälle, dient der Stauung von Oberflächenwasser und vermindert die Geschwindigkeit des abfließenden Wassers bei Starkregenereignissen. Sie sollten bei Unwirksamkeit weniger intensiver Maßnahmen durchgeführt werden und bedürfen in der Regel einer Genehmigung.
Synergien zwischen Maßnahmen zum Management des Starkregenrisikos können zu anderen Entwicklungszielen bestehen, wie Umweltschutz, Gesundheitsfürsorge und wirtschaftliche Entwicklung. Diese nutzbar zu machen, erfordert die Einbeziehung verschiedener Akteure, die Durchsetzung des Austauschs zwischen Ihnen und ihnen und ein ganzheitliches Denken.
Check out the RAINMAN good practice examples:
READ MORE:
Výzkumný ústav vodohospodářský TGM (2018): Katalog přírodě blízkých opatření pro zadržení vody v krajině [Catalogue of green water retention measures in the landscape], URL: http://www.suchovkrajine.cz/vystupy (25.03.2020): Přehrážka
PICTURES:
Výzkumný ústav vodohospodářský T. G. Masaryka. v.v.i.