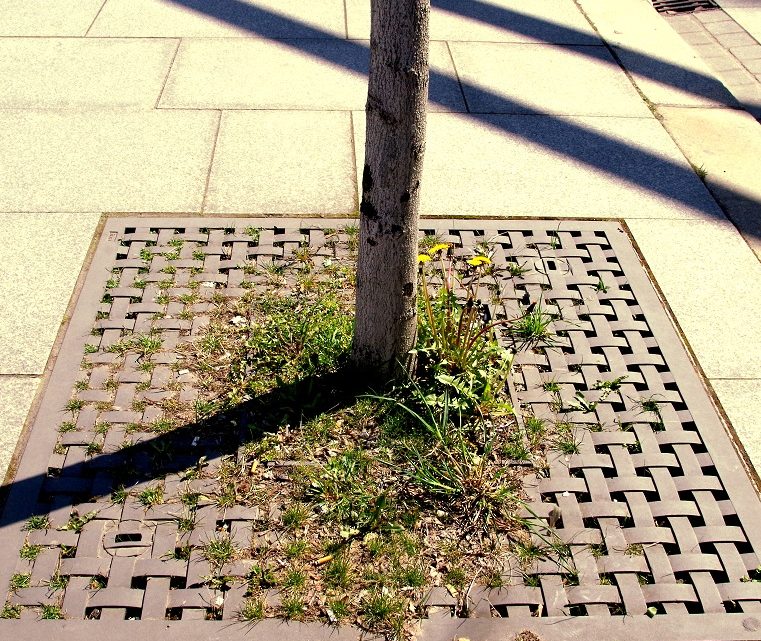 System muld infiltracyjnych (w tym z wykorzystaniem roślinności)
Muldy infiltracyjne (o działaniu polegającym na przechwytywaniu i infiltracji nadmiaru wód opadowych) mogą ieić postać zagłębionej niecki, obsadzonej roślinnością niską lub krzewami i drzewami. Muldy przyczyniają się do zmniejszenia spływu powierzchniowego dzięki retencji; przyczyniają się ponadto do odbudowy poziomu wód podziemnych i poprzez to do zasilania podziemnego cieków powierzchniowych. Przemieszczająca się w muldach woda jest w nich filtrowana przez rośllinność i glebę (grunt). Są one skuteczne w przypadku usuwania substancji szkodliwych i osadów poprzez zatrzymywanie zanieczyszczeń, a następnie przeksztłcenie i wykorzystanie substancji przez roślinność lub reakcje biochemiczne w zachodzące w warstwie filtracyjnej lub w glebie (gruncie).
Oprócz zmniejszenia ryzyka zalania poprzez spowolnienie i retencję wód powierzchniowych działanie to niesie z sobą średnie lub duże ewentualne korzyści dla poniższych oddziaływań biofizycznych i usług ekosystemowych: zwiększenie strumienia infiltracyjnego i/lub zasilania wód podziemnych; filtrowanie substancji szkodliwych; przerwanie ścieżek substancji szkodliwych; zmniejszenie erozji i/lub ilości doprowadzanych osadów
Check out the RAINMAN good practice examples:
Ukázka dobré praxe není k dispozici.
READ MORE:
:
Office International de l'Eau (2015): Natural Water Retention Measures, URL: http://nwrm.eu (19.03.2020): infiltration trenches
PICTURES:
Sabine Scharfe, Saxon State Office for Environment, Agriculture and Geology