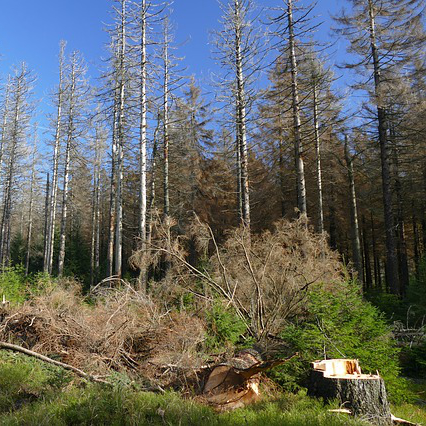 Niezwłoczne ponowne zalesianie obszarów poszkodowanych przez klęski żywiołowe
Duże otwarte przestrzenie, powstałe np. wskutek pozyskiwania drewna lub nawałnic to miejsca szczególnie problematyczne, jeśli chodzi o kształtowanie się zjawiska powodzi. Zapobieganie powstawaniu wielkopowierzchniowych otwartych przestrzeni - np. pporzez nasadzenia tworzące dolne pietro drzewostanu przed pozyskiwaniem drewna - oraz jak najszybsze zapełnianie powstałych otwrtych przestrzeni przez niezwłoczne nasadzenia mogą zmniejszyć odpływ ze zlewni wrażliwych na powstawanie powodzi.
Synergie mogą występować między środkami związanymi z zarządzaniem ryzykiem opadów nawalnych oraz aspektami ukierunkowanymi na inne cele, jak np. ochrona środowiska, opieka zdrowotna czy działalność ekonomiczna. Wykorzystanie ich wymaga zaangażowania różnych podmiotów oraz wyegzekwowania wymiany między Wami i nimi, a także holistycznego myślenia.
Check out the RAINMAN good practice examples:
Ukázka dobré praxe není k dispozici.
READ MORE:
PICTURES:
Pixabay