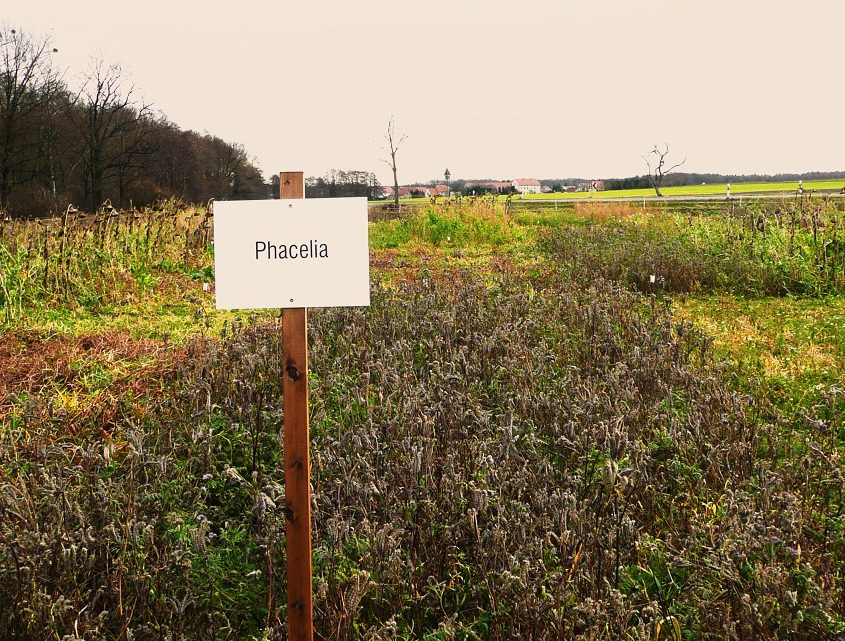 Płodozmian, uprawa międzyplonów, rośliny okrywowe
Tego rodzaju metody uprawy zmniejszają erozję,która może zachodzić podczas spływu powierzchniowego powstałego po deszczach nawalnych. Płodozmian dostosowywany jest do specyficznych wymagań stoków. Pod pojęciem uprawy miedzyplonów rozumie się uprawę roślin między dwoma plonami głównymi.Stosowanie roślin okrywowych słuzy zabezpieczeniu gleby, gdy przez dłuższy czas pozostaje bez okrywy roślinnej.
Oprócz zmniejszenia ryzyka zalania przemieszczającymi się powierzchniowo wodami opadowymi na skutek spowolnienia i retencji tych wód działanie to niesie dodatkowe korzyści (średnie lub duże) wpływając na przemiany biofizyczne i poprzez usługi ekosystemowe, tj.: przechwytywanie zanieczyszczeń; poprawianie warunków gruntowo-wodnych; zwiększenie infiltracji i odbudowę wód podziemnych; zwiększenie pojemności retencyjnej wody glebowej; redukcję substancji szkodliwych; pobieranie i/lub wiązanie CO2; walory estetyczne / kulturalne; filtrowanie substancji szkodliwych.
Check out the RAINMAN good practice examples:
Ukázka dobré praxe není k dispozici.
READ MORE:
Office International de l'Eau (2015): Natural Water Retention Measures, URL: http://nwrm.eu (19.03.2020): intercropping, crop rotation, green cover;
Norbert Billern, André Assmann, Jessica Kempf, Heike Puhlmann (2018): Land-und forstwirtschaftliche Maßnahmen zur Stärkung des Wasser-und Bodenrückhalts in Kommunen, URL: https://www.researchgate.net/publication/324797743_Land-und_forstwirtschaftliche_Massnahmen_zur_Starkung_des_Wasser-und_Bodenruckhalts_in_Kommunen (19.03.2020): Zwischenfrüchte, Untersaat;
Amt der Oberösterreichischen Landesregierung (2015): Hangwassermanagement Maßnahmenkatalog [management of pluvial floods catalogue of measures] (unpublished brochure, online version accessible at URL: https://www.land-oberoesterreich.gv.at/222593.htm): Fruchtfolgegestaltung, Zwischenfruchtanbau
PICTURES:
Saxon State Office for Environment, Agriculture and Geology