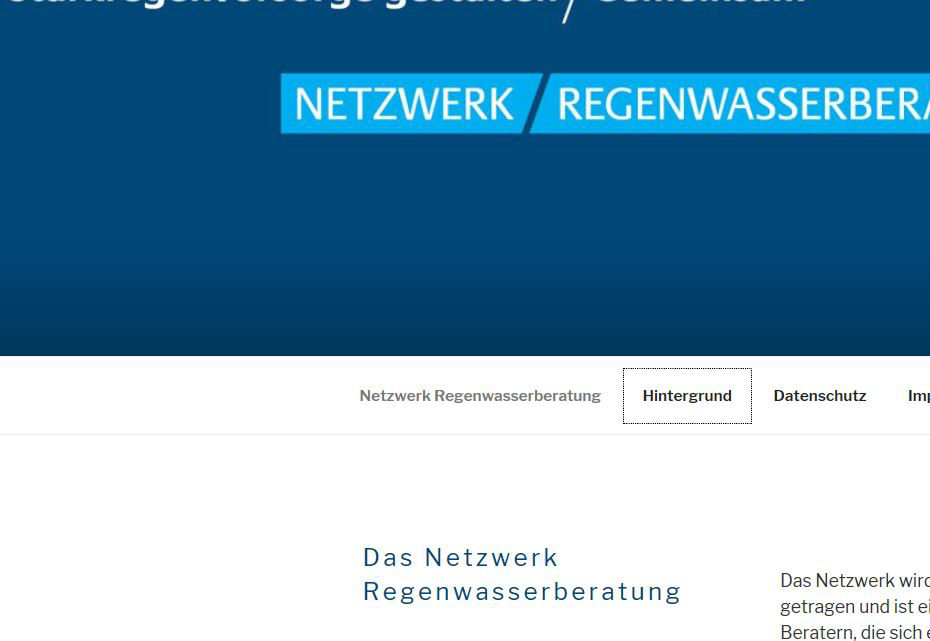 Contact persons and consultation hours for citizens' consultation
Risk awareness grows and turns into action when recurring and continuous information and personal expert advice are provided to private home owners as well as to public bodies. Contact persons and public consultation hours offer a greater guarantee of success than online information services or advertising campaigns. Acceptance of measures can be additionally promoted if they are implemented in municipal buildings in a way that is effective for the public.
Synergies may exist between heavy rain risk management measures and other development goals like environmental protection, health care, and economic performance. Harnessing them requires involvement of different actors, enforcement of exchange between you and them and holistic thinking.
READ MORE:
PICTURES:
Screenshot of https://beratung-regenwasser.de