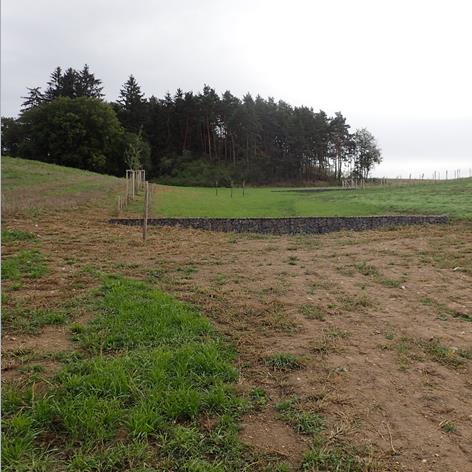 Przegrody konsolidacyjne
Przegrody służą, jako bariery na potokach i rowach o szybkim nurcie lub też na ścieżkach spływu, które zazwyczaj nie odprowadzają wody. Mogą one być wykonywane w formie progu lub stopnia. Działanie to redukuje spadek podłużny, służy spiętrzaniu wód powierzchniowych i zmniejsza prędkość odpływającej wody w przypadku zdarzeń opadu nawalnego. Powinny one być wykonywane w przypadku nieskuteczności mniej intensywnych działań i wymagają z reguły pozwolenia.
Synergie mogą występować między środkami związanymi z zarządzaniem ryzykiem opadów nawalnych oraz aspektami ukierunkowanymi na inne cele, jak np. ochrona środowiska, opieka zdrowotna czy działalność ekonomiczna. Wykorzystanie ich wymaga zaangażowania różnych podmiotów oraz wyegzekwowania wymiany między Wami i nimi, a także holistycznego myślenia.
Check out the RAINMAN good practice examples:
READ MORE:
Výzkumný ústav vodohospodářský TGM (2018): Katalog přírodě blízkých opatření pro zadržení vody v krajině [Catalogue of green water retention measures in the landscape], URL: http://www.suchovkrajine.cz/vystupy (25.03.2020): Přehrážka
PICTURES:
Výzkumný ústav vodohospodářský T. G. Masaryka. v.v.i.