a tartalom csak angol nyelven érhető el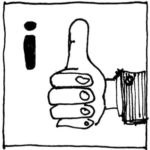 Are you aware of potential risks and are you prepared in case of heavy rain events? Find out about the risks, potential damages and how you can prepare yourself and your family as well as your property and surroundings to prevent damages. Here, the most relevant information is summarised and you will be directed to the tools in the Toolbox that are relevant for you.
KEY FACTS ABOUT HEAVY RAIN EVENTS
Heavy rain events often occur in connection with severe summer thunderstorms.
They lead to local flooding and sometimes cause extreme damage.
Almost any location can be affected, even if it is not located close to a water body.
The advance warning time is extremely short.
Experts expect heavy rain events to occur more frequently in the future.
UNDERSTAND WHAT MIGHT HAPPEN...
... to me or the people around me:
The occurrence of surface flooding highly depends on the amount of rainfall, on the topographic conditions in your surroundings and on the ability of the ground to take up rainwater.
Often, the danger of surface runoff is underestimated. During a heavy rain event and the subsequent flooding, people regularly get seriously hurt or even loose their lives.  
Find out what you can do to stay safe and secure, and protect yourself from injuries and loss of life!


... to my house or property:
Water can enter a building via different paths and cause different kinds of damages depending on the entry point.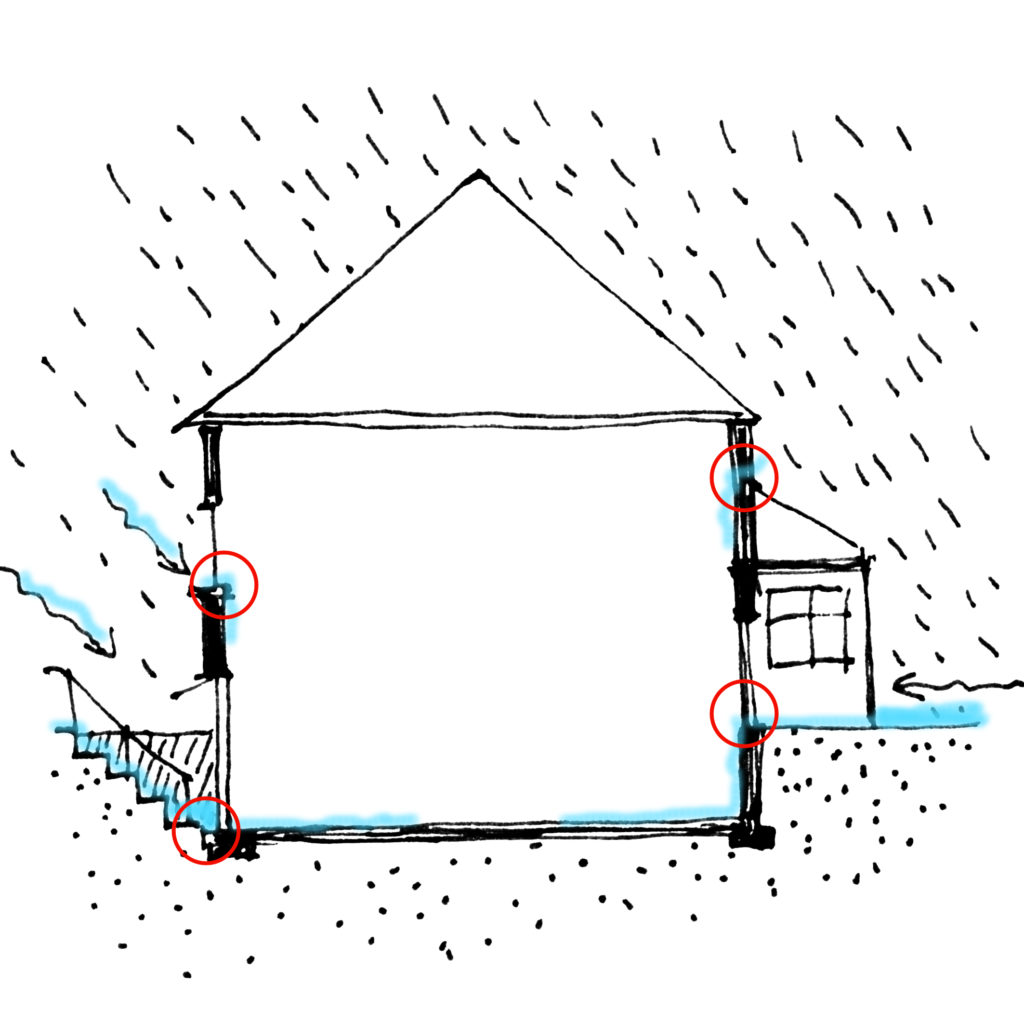 Rainwater
Rainwater can enter the building via building openings (e.g. doors, stairs, light shafts or garage entrances)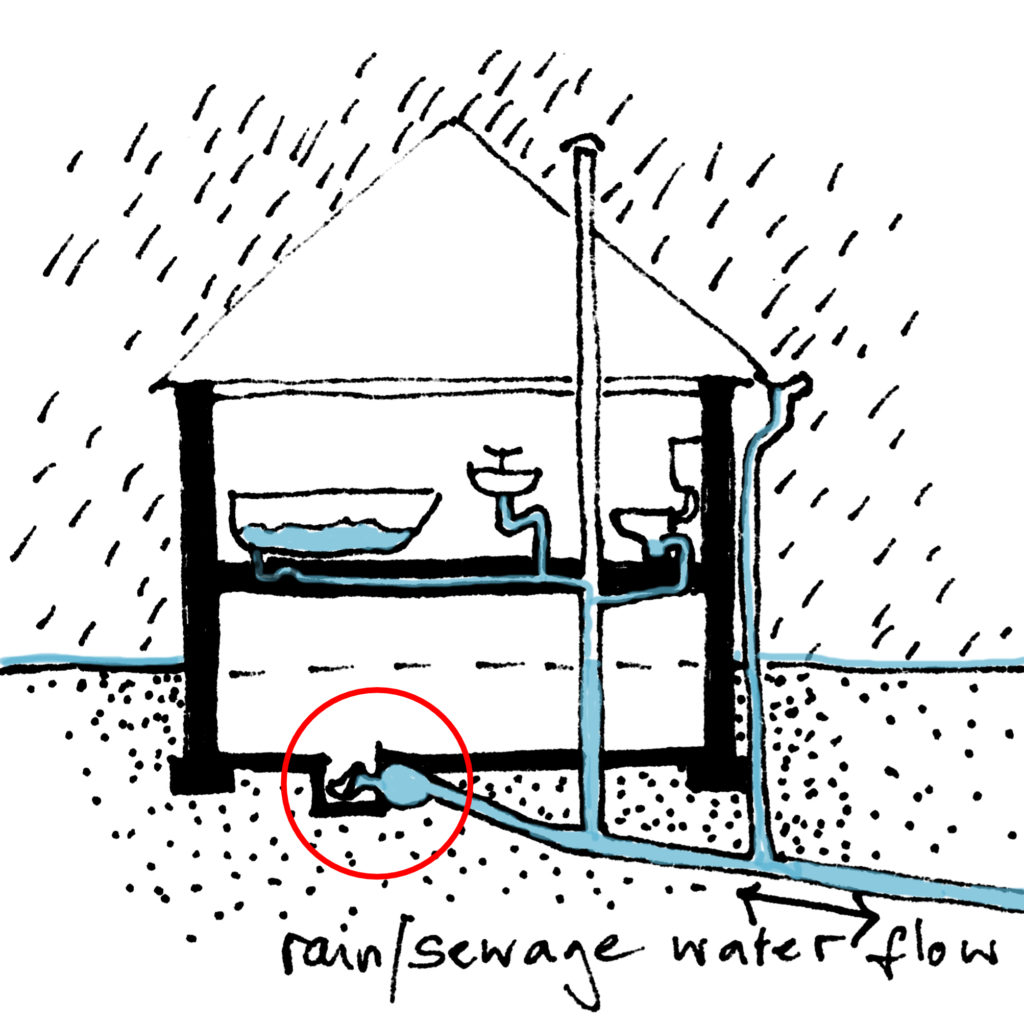 Backwater
Backwater from the sewerage system can cause flooding and damage if appropriate safety measures (e.g. backwater flaps) are not taken.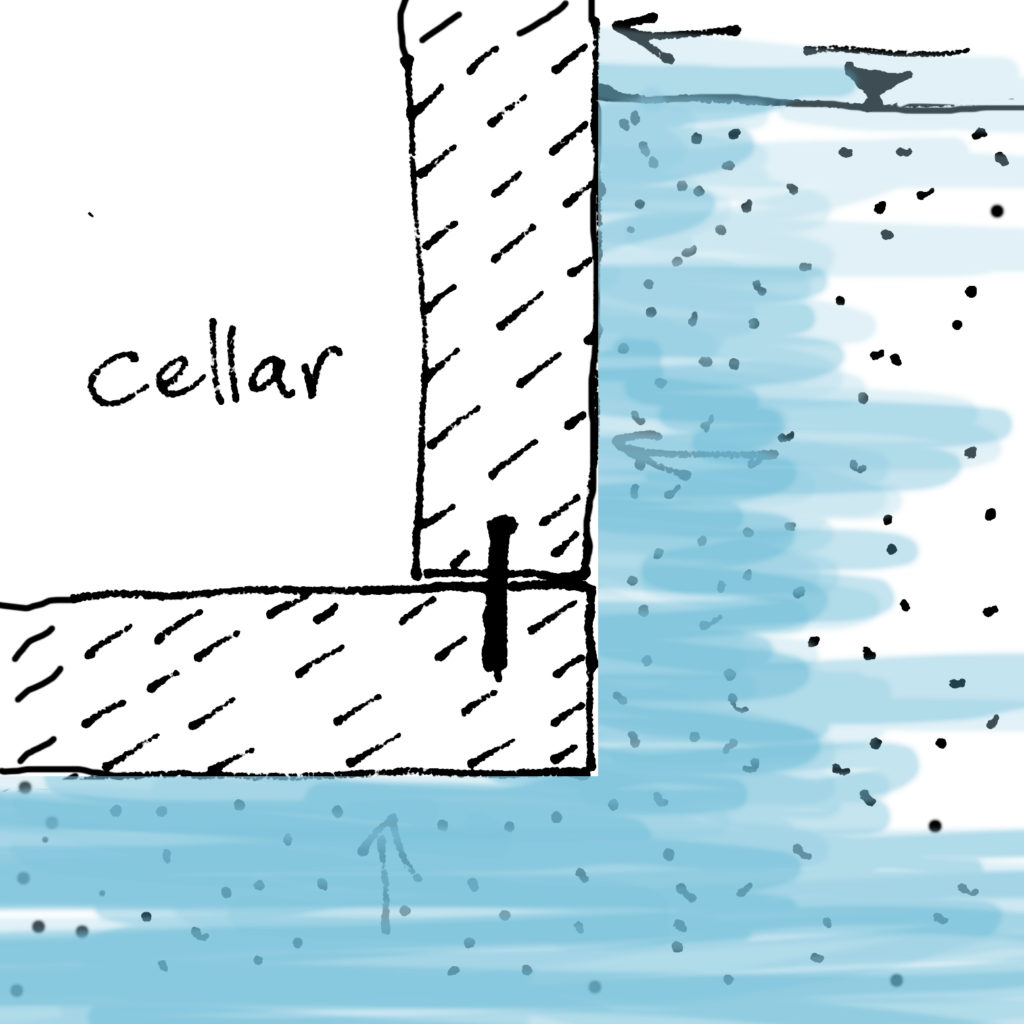 Seepage water
Seepage water can lead to wetting of the building and put underground pressure on the building.
Find out if your home might be at risk:
Get available hazard and risk information
from authorities or experts
Prepare your own simplified risk assessment
Download a CHECKLIST [pdf; 316 KB] on simplified risk assessment for private persons. The more questions you answer with YES, the more likely you should take action or consult experts.
The checklist is based on the guidelines, it was simplified and translated to make it accessible:
Design your personal emgergency plan:
Major factors for reducing damages and losses are
the adaptation of your building and property to reduce the ways water can enter your building,

your ability to react wisely in a risk situation!
Design your personal emgergency plan.
What can I do to protect myself and others? Act wisely during heavy rain events!
What can I do to protect my home? Act wisely in times without heavy rain and prevent damages!
WHERE DO I GET FURTHER INFORMATION?
Look at the section on PREVENT DAMAGES to find relevant information material and hyperlinks from your country.